Tece introduces hybrid edgebanding
&nbspFriday, April 7, 2023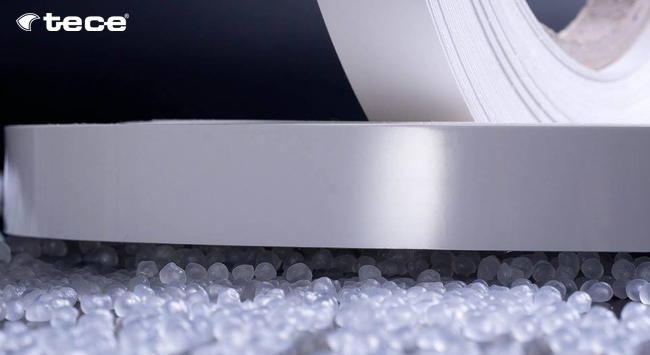 Tece revolutionises edgebanding with a perfect formulation. The new hybrid edgebanding is a product that combines healthy raw materials, sustainable energy, the strongest polymer, and economic benefits.
Hybrid Edgebanding is not just an ordinary edgebanding. It is a result of extensive research, development, and dedication to ecological and environmental reasons, coupled with its economic benefits.
Made from pure PP Polymer, which is known as the cleanest polymer in the world the edgebanding is formulated in such a way that it doesn't require any reconfiguration of the edgebanding machine.
It is free from cheap formulas or additives used to decrease the cost and is available in white only (it can be different whites such as Kronospan 8100 or Kastamonu white, or Egger white) and in large quantities.
It is produced with the energy from the solar panels and normal electrical grid lines.
Initially founded as a company to produce veneer edgebanding in Turkey in 1987, TECE, as the market for veneer decreased, has added melamine edgebanding, PVC edgebanding, and other products to meet the demands of customers. Started with a small workshop in Bursa-Turkey with production of only veneer, TECE today produces a wide range of edgebanding products in paper, plastic and more.
Tags: edge banner, Edgebanding, energy, hybrid edgebanding, polymer, sustainable, tece