Perfect edgebanding of wood and wood composites with a single tool
&nbspThursday, September 21, 2023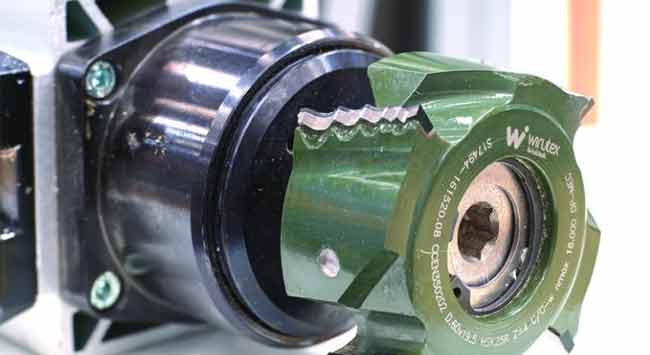 Wood edgebanding operations in the furniture industry require the use of highly efficient machines. Discover the rounding cutter for AR70. These high-precision tools have become essential in the woodworking industry, guaranteeing optimal results in the treatment of panels for a wide variety of solutions.
Finishing the edge of a wood panel professionally with a technologically advanced industrial machine allows to seal the end product from moisture penetration and to protect it from a mechanical point of view.
In this article, we would like to introduce you to the new Wirutex diamond multi-profile rounding cutter fitted as standard on the Biesse AR70 rounding unit, designed to offer highly efficient performance to companies that want to intensify their production capacities while maintaining high output standards.
Flexible and fast edgebanding of the wood with a single tool
AR70, the new Biesse rounding unit for perfect wood edgebanding
How does the edgebanding of wood and wood composites change with AR70?
Perfect angles with a single tool for the edgebanding of wood and wood composites
Flexible and fast edgebanding of the wood with a single tool
The turmoil in the wood-panelling industry requires a change of pace in production processes, and the new wood edgebanding tools point in this direction.
In fact, the increased demand for customised products – with short delivery times and increasingly high quality standards – requires companies to use state-of-the-art, technologically advanced machines to keep their promises to their customers.
Quite a challenge to which the most forward-looking companies in the industry are responding with investments in machines and tools that allow to rapidly obtain maximum flexibility and production quality.
Among them, investments in wood edgebanding tools have certainly become essential for the modern furniture industry.
Tags: Biesse, Wirutex, wood and panel, woodworking, woodworking and manufacturing, woodworking industry, woodworking technology, woodworking UK