Biele Group celebrates 50 years of excellence
&nbspWednesday, August 9, 2023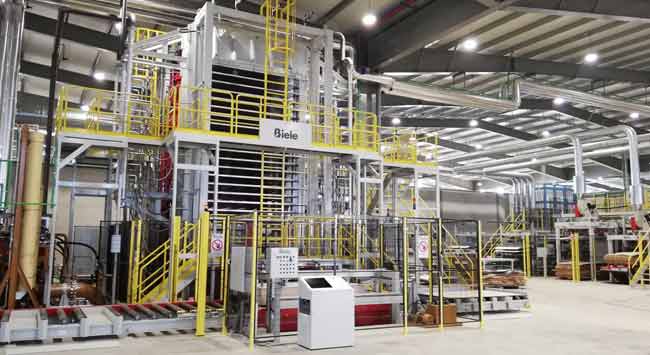 Biele Group, celebrates consistency in growth and business expansion with completion of successful 50 years in the industry. The brand name synonymous with quality, technology and automation once again repositions its as one of the finest in the domain and expects to o reach 90 million euros in turnover this year propelling excellence as the way forward.
The year 2023 marks an extraordinary milestone for Biele Group as we celebrate our 50th anniversary. For half a century, we have been a benchmark of excellence and growth in the field of design, development and manufacturing of automated production plants, consolidating our position as an international benchmark. Additionally this year we started the construction of new facilities, of approximately 4,000 square meters, in Urrestilla, the group's main headquarters. This milestone not only demonstrates our customers' confidence in the quality of our products and services, but also the relentless innovative spirit and dedication that have fueled our company's continued success.
Known for developing and manufacturing complete solutions for all kind of wood transformation processes in the wood industry, from the initial manufacture of panels to their subsequent processing and packing, Biele supports various types of innovative services needed in the industry.
Supporting and offering service to the woodworking industry, Biele Group developed a turn-key lay-up and press line for high-pressure laminates, as well as advanced software for a deep integration with IT systems, so that a continuous exchange of fata between machines and servers was held. Thus, based on the needs Biele emphasizes on fine tuning its services and aligns processes to meet the need of the industry through best possible services.
The customization level of this project is so high that allows to produce both "thin laminates" and "compact laminates" in different sizes. These features provide great flexibility for production planning.
Thanks to the new production planner platform, the client achieved significant reduction of mistakes, and improved the data exchange for advanced analytics. This resulted in an increase of the automation in the manufacturing processes.
Tags: 2023, Automation, biele, Finishing Lines, Industry 4.0, particleboard, Press lines, Solid Wood, wood, wood and panel, woodworking, woodworking and manufacturing, woodworking and processing, woodworking industry, woodworking technology, woodworking UK