A beautiful finesse from Croma Lacke
&nbspThursday, February 9, 2023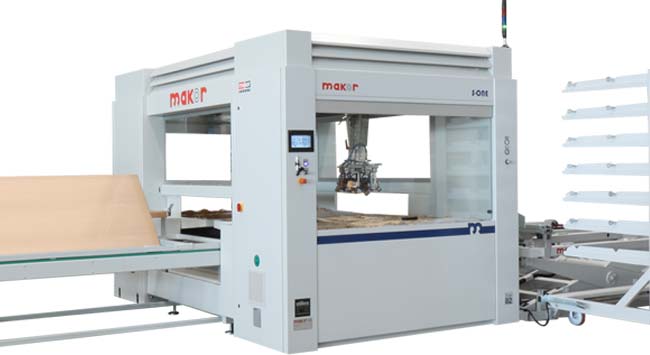 The upcoming LIGNA brings forth the latest innovations in coating and surface technology. Coating is simply not a cover up at Croma Lacke's recently expanded Surface Competence Centre enables specialists from industry and trade to test paint and lacquer components on the latest coating machines. Hence, in future no more time will be lost for material adjustments during production. High-quality painted surfaces forever require a perfect interaction of the machine technology and the components or materials used.
IVM Chemicals, headquartered in Italy, is one of the leading suppliers of wood coatings in Europe, represented by subsidiaries in France, Spain, Greece, Poland and, of course, Germany. The local branch of the group is located in Herrenberg, Swabia. Here, under the long-established brand name Croma Lacke, the high-quality products of the IVM Group are packaged and distributed throughout Germany.
In the course of the new, close cooperation with the Italian painting machine manufacturer Makor, the centre was supplemented with further new system technologies. For example, the latest S-One automatic surface spraying machine from Makor can now be marvelled at in full equipment for application-oriented live presentations. Among other things, it is equipped with glass detection, small-volume containers, gun sets in the variants air-atomising, airless and airmix as well as Kremlin pumps and application technology. In combination with the Makor Fastdry drying channel and the Makor Ultradry UV dryer, the S-One automatic surface spraying machine can apply all commercially available coating systems from water-thinnable 1K, 2K and UV coatings, as well as solvent-based systems.
In addition, further application machines are available in the technical centre for simulating a wide variety of surfaces. These include a 2-belt cylinder sanding machine from SCM, a roller application machine with smooth and grooved rollers, a filler machine and Floory oil line with a distributor unit for brushing and padding, as well as a UV dryer from Makor. In addition, there are two roller applicators, optionally with textured or sponge rubber rollers and distributor brushes for pickling, as well as a gravure printing unit with two printing rollers from Bürkle. This extensive equipment should enable IVM Chemicals to reproduce almost any application form for wood finishing in real life under the guidance of experienced specialists.
Tags: coating and surfaces, ligna, Surface Technology, wood, wood and panel, woodworking, woodworking and manufacturing, woodworking industry, woodworking mateial, woodworking technology, woodworking UK