ZOW 2022 an era of social distancing ends
Published on :Thursday, December 2, 2021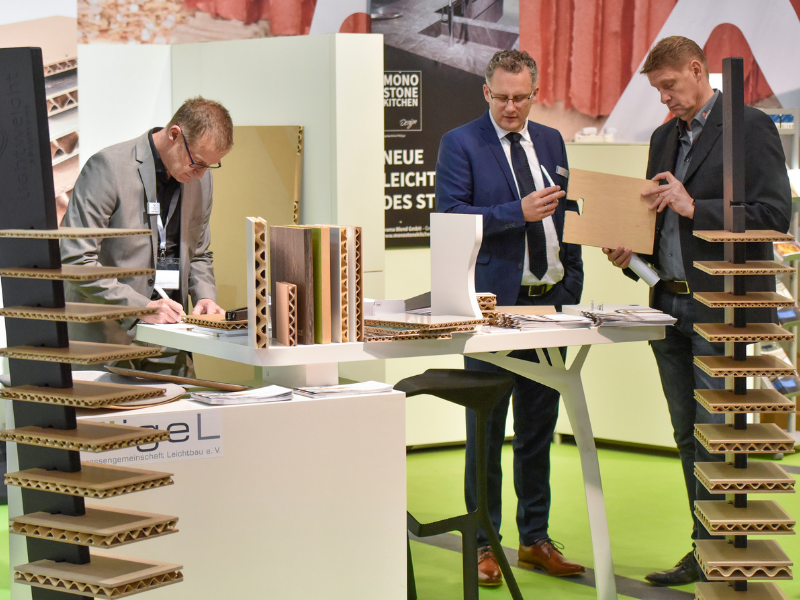 ZOW announces that an era of social distancing is now over and industry once again reunites for mindshare at the ZOW 2022, the supplier trade fair for the furniture industry and interior design, the sector will finally come together again to develop solutions to current and future challenges. The industry will once again meet face-to-face and continue discussions on fresh innovations.
ZOW in February 2022 is the perfect setting to give new momentum to the whole world of furniture. "We have seen product innovations from so many companies being showcased digitally at interzum @home this year, and the time has now come to experience those products first-hand at ZOW 2022 in East Westphalia," says Maik Fischer, Director of ZOW.
ZOW 2022 one of the most awaited platform for representations of innovative concepts to promote fresh approaches. ZOW provides an ideal platform for companies who are achieving success with this type of approach, and for visitors looking for precisely the kind of "hidden solutions" those companies are offering, in order to stay one step ahead of the competition. The event once again targets exhibitors who develop unusual products for the market, as well as those who have previously catered only to select niches, or who come from other industries or sectors. The companies exhibiting at ZOW 2022 range from established global players like Häfele, Salice, Interprint, Impress and Rheinspan/Saviola right through to "start-ups", taking in leading specialists like Kleiberit and innovative medium-sized companies like Hera along the way.
"The decision as to whether to visit the trade fair is being taken much more spontaneously and at shorter notice than usual; and in that sense, the effects of the coronavirus pandemic continue to be felt. We already have a decent number of exhibitors registered, but we'll be out and about for a few more weeks talking to companies," says Fischer.
Tags: coronavirus, Covid-19, Kleiberit, wood and furniture industry, woodworking and manufacturing, woodworking event, woodworking industry, ZOW, ZOW 2022. Koelnmesse