Metsä Group's Kemi bioproduct mill initiated
Published on :Tuesday, September 14, 2021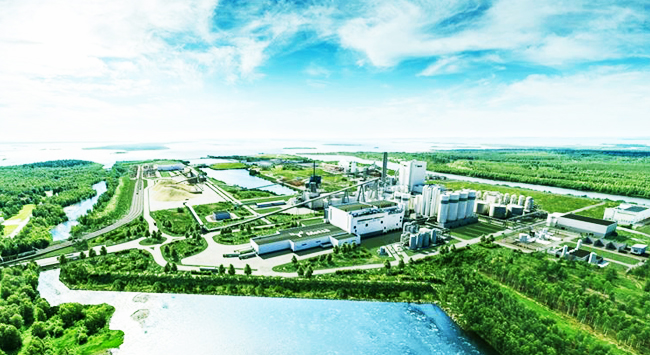 Foundation stone has been successfully laid for Kemi bioproduct mill by the Metsä Group. The porject Kemi bioproduct mill from Metsä Fibre, a part of Metsä Group, is progressing according to plan and the mill's foundation stone was laid on the September 13, 2021.
The foundation stone was laid to the area of fibre line of the new mill by Ismo Nousiainen, CEO of Metsä Fibre, Jari-Pekka Johansson, Project Director of the Kemi bioproduct mill project, and Mika Vuoti. The event was conducted ensuring virus safety and without the presence of any visitors and guests.
An investment of EUR 1.6 billion, has been made by the Metsä Group to grow the Kemi bioproduct mill is the largest in the history of the Finnish forest industry. It is expected that the mill on bioproduct will employ around 2,500 people in Finland after completion.
"The impact of this large-scale industrial investment is significant. The Kemi bioproduct mill will increase Finland's annual exports by around EUR 0.5 billion and its annual positive income effect through the value of the wood raw material and the purchasing of Finnish labour is likewise roughly EUR 0.5 billion," says Ismo Nousiainen, CEO of Metsä Fibre.
"We are proceeding purposefully towards the start-up of the new mill in the third quarter of 2023. At the moment, the project is focused on earthworks and this autumn, we will be moving on to the first equipment installations. Some 450 people are currently working on the site," says Jari-Pekka Johansson, Project Director.
Tags: bioproduct, Bioproducts & Raw Material, Metsa Wood, woodworking and manufacturing, woodworking event, woodworking industry