Operations start for Metsa Group's Kajaani unit
&nbspWednesday, January 25, 2023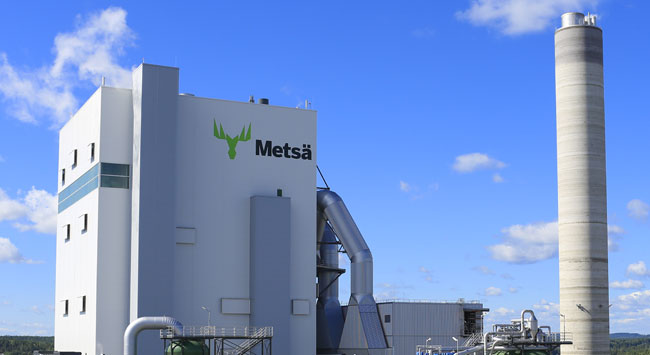 Metsa Group's newly established Kajaani procurement unit began conducting operations on January 1, 2023. This new production facility comes as a response to prepare for Metsa's Kemi bioproduct mill, which is anticipated to start operations in the third quarter of the year. The increased network of offices and forest experts enables Metsä Group to provide even better service to its owner members, district manager Harri Huovinen says. The province of Kainuu, Nurmeki, Taivalkoski, and Kuusamo are all included in Kajaani's procurement area geographically.
A new facility expected in Taivalkoski
"We have a district office in Kajaani. Local offices are located in Nurme, Sotkamo, Hyrynsalmi, Suomussalmi and Kuusamo. Of these, Nurmes and Suomussalmi are new offices, established last year. During the spring and winter, we will also open a new office in Taivalkoski," Harri Huovinen says.
"With the help of the new district and a denser network of forest experts and offices, we are able to serve Metsä Group's owner members in the region even better. Membership in the Metsäliitto Cooperative is worthwhile, owner members are offered valuable benefits and they have priority in the wood trade. The trees sold to Metsä Group are also included in the profit distribution based on the wood trade, for several years," Huovinen reminds.
Boosted trade for local forest entrepreneurs
A total of 7.6 million cubic metres of softwood and hardwood are used annually in the bioproduct plant that Metsä Group developed in Kemi, which is a total of 4.5 million cubic metres more wood than the existing pulp mill. The plant imports over one million cubic metres of wood from Sweden.
According to Huovinen, the new procurement district has increased business for local manufacturers of forest equipment and providers of related services, as well as for timber truckers. He continues by saying that the business employs skilled entrepreneurs who provide high-quality work.
Read more news on Metsa Group
Tags: Kajaani, Metsa Group, Metsa Wood, wood, wood and panel, wood news, woodworking, woodworking and manufacturing, woodworking event, woodworking industry