iX 2023 – now packed with advanced features
&nbspMonday, August 7, 2023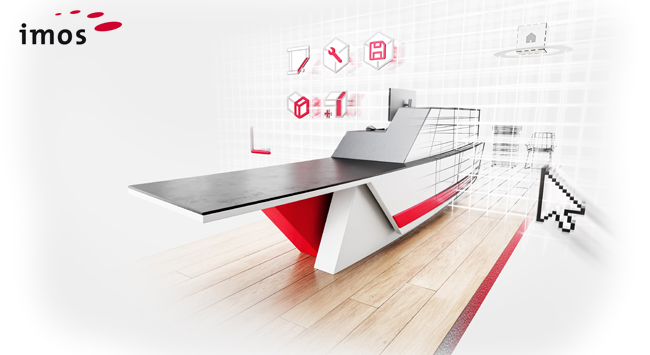 The iX 2023 was recently presented in mid-May at the LIGNA 2023 in Hannover and is now available for new installations in the German language version. From October 2023, all customers worldwide will be able to install the iX 2023 in the language they are used to. This applies to new and existing installations. iX customers who have a valid maintenance contract can download the iX 2023 software free of charge from the iX Support Center. We will announce the exact date in good time. If you have any further questions, please do not hesitate to contact our imos sales consultants or distribution partners.
Innovative solutions for the requirements of the industry – the new software version imos iX 2023 features a wide range of new functionality and create a strong connection, across company boundaries, the point of sale to production. A functioning continuity in the most diverse areas of a company, in industry as well as in handcraft, forms the basis for an optimal work process and is perfectly supported by the networking of external systems.
iX 2023 – Top 10 highlights
Discover the most important innovations and updates that we have compiled for you. Dive into our iX 2023 Top 10 video and experience some of the most outstanding highlights!
Development goal of the iX 2023
Continuous digitisation from sale to the finished product
Suppliers, manufacturers and end customers are networked with each other. The communication and transaction processes between the different business areas are optimized in order to be able to implement cooperation models more efficiently.
Web-based sales and assembly solutions communicate directly at the data level with CAD-based design applications and vice versa.
End customers and planners exchange design concepts online via the new cloud service iX Showcase and thus arrive at a final planning result more quickly.
With iX Scout, the workshop and assembly use the digital information that is generated during construction or order processing.
External cloud services from various providers for further processing of design and order data (optimized cutting, MES,) are seamlessly integrated into the operating process.
Read more news on imos here.
Tags: Hannover, imos, iX 2023, ligna, LIGNA 2023, wood, wood and panel, woodworking, woodworking and manufacturing, woodworking and processing, woodworking event, woodworking industry, woodworking UK