DREMA 2024 will return with its best
&nbspSaturday, September 16, 2023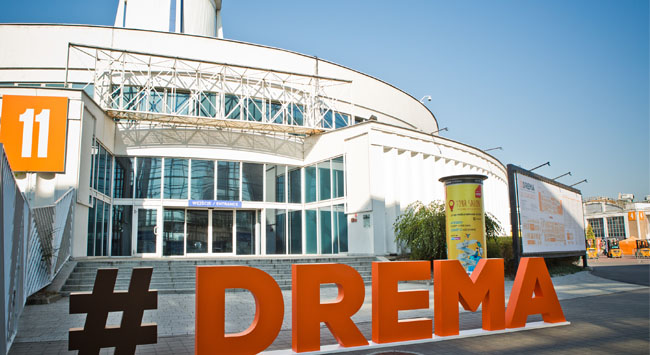 DREMA 2024 Fair will return on the show floor next year from September 10 and will continue till September 13 in Poznań. The dates were announced with the successful end of the 39th edition of the DREMA fair this year. The four days of the Poznań International Fair showcased the best, which included new innovative products from the woodworking industry, equipment innovations as well and solutions that will set the trends for the upcoming years. With the completion of such an exciting and enhancing show, the industry now waits for the DREMA 2024 fair.
The last day of the DREMA 2023 fair on September 15 this year was marked by calm conversations which led to final agreements and contracts between the industry professionals. The #LAS Dremy campaign was initiated and the DREMA for Children initiative was brought to an end with the first shipment of ready-made furniture for children from Ukrainian orphanages.
The September DREMA is taken to be an event that opens perfect learning scopes for industry professionals and wood enthusiast. It stands out to be the perfect stage to come in contact with the market premieres, new market systems or solutions and latest trends. The visitors had the chance to touch and experience the innovative products while participating in the test your skills and expand your knowledge by participating in workshops, shows and thematic lectures related to woodworking or furniture production. There were extremely intense days, filled with numerous discussions, shows and workshops which are again to return in the next edition of DREMA 2024 Fair.
Tags: Drema, DREMA 2023, wood, wood and panel, woodworking, woodworking and manufacturing, woodworking and processing, woodworking event, woodworking industry, woodworking UK