TimberTec acquires software provider Datapolarna
&nbspFriday, October 13, 2023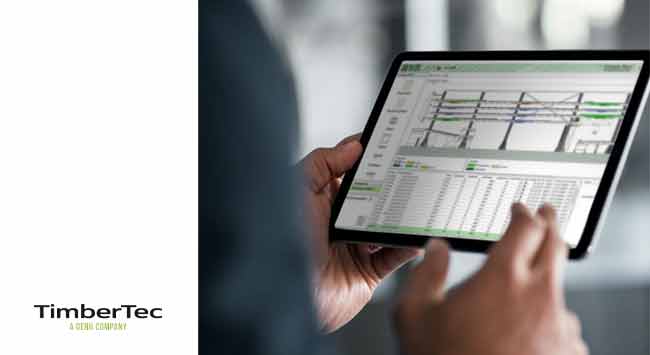 TimberTec, one of the leading timber industry software provider in the DACH region, announces that it is joining forces with Datapolarna. The combination of two of Europe's major timber software providers brings together their complementary offerings to form an exclusive and comprehensive product suite for the timber industry.
Based in Skellefteå, Sweden, Datapolarna has more than 25 years' experience serving customers in the timber sector, with customers across Europe. Datapolarna's product portfolio brings high value add-on functionality to the TimberTec offering, especially in the areas of package logistics, forklift management and roundwood management, through innovative software such as SIPal. Furthermore, Datapolarna adds value in areas such as information security and cloudification and as the digitization of the timber industry continues these products will enhance and complete TimberTec's ERP offering TiCom to provide a unique solution set for customers.
As well as this stronger product offering, which will appeal to existing customers, together TimberTec and Datapolarna will be able to address a wider market including hard wood sawmills. Additionally, by leveraging TimberTec's and Datapolarna's market-leading positions in DACH, Sweden and Norway the joint offering opens an immediate and significant growth path and the opportunity to expand to new geographic markets.
Kristian Niklasson, Managing Director of TimberTec, said, "I am delighted to welcome the Datapolarna team to TimberTec. The timber industry is under-going rapid change. Digitization and consolidation continue at pace and therefore an industry specialist with the size and geographic footprint to support customers on this journey is critical. By joining forces TimberTec and Datapolarna becomes that industry specialist. Moreover, as costs rise digitization provides an opportunity to optimize efficiency and maintain profitability. Our new, expanded product offering gives unique support for all of this."
Anders Marklund, Managing Director of DataPolarna, said, "TimberTec is the perfect partner to open new markets for the DataPolarna products, bringing together the leading offerings for the Timber market in Sweden and DACH. We are very excited about the future, the value we can bring to our customers the opportunity we have to grow the business."
Tags: TimberTec, wood, wood business, wood software, woodworking UK