PYTHA even more capable than ever
&nbspMonday, December 19, 2022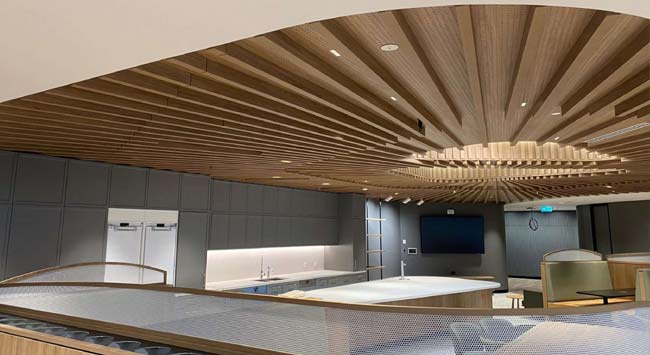 Sydney's Darren McGilvray is a long-time PYTHA user with a passion for taking projects from beginning to end in a pain-free and profitable manner. Darren is proud to be an independent PYTHA drafter. He enjoys working with a range of industry leaders, helping to create functional and affordable furniture and fit-out solutions. "As the Australian distributors of PYTHA 3D CAD, we're delighted to be on this journey with Darren and look forward to seeing his business grow and succeed."
Darren's expert drafting skills and PYTHA prowess earned him a second-place win in this year's Pytha Drafting Comp. His comprehensive plan set documented a highly detailed tiered ceiling construction, including all framework setouts and orientation specifications. Darren's entry demonstrated just how clearly and efficiently PYTHA 3D CAD can convert complex curves into buildable elements.
Darren began his fit-out journey on the factory floor of Germax Interiors in 1997. As he completed and refined his trade with the long-established joinery company, Darren learned all aspects of furniture construction, from French polishing to cabinetmaking and on-site installations. After a decade on the tools, Darren turned to the technical side of the trade. He mastered the art of AutoCAD and honed his drafting skills, and over the next ten years, became proficient in project management and customer liaison, too.
When he moved to Euroline, Darren learned to love everything PYTHA 3D CAD offered. With his practical experience, extensive product knowledge and well-developed project management skills, he maximised the software's concept-to-completion potential. During his five-year tenure with Euroline, Darren worked on a vast portfolio of projects and gained invaluable experience in all aspects of commercial fitouts.
Tags: AutoCad, Darren McGilvray, PYTHA, PYTHA 3D CAD, wood, wood and panel, woodworking and manufacturing, woodworking and processing, woodworking industry, woodworking software, woodworking UK