interzum reconfirmed augmented reality is the future of furniture industry
&nbspWednesday, May 31, 2023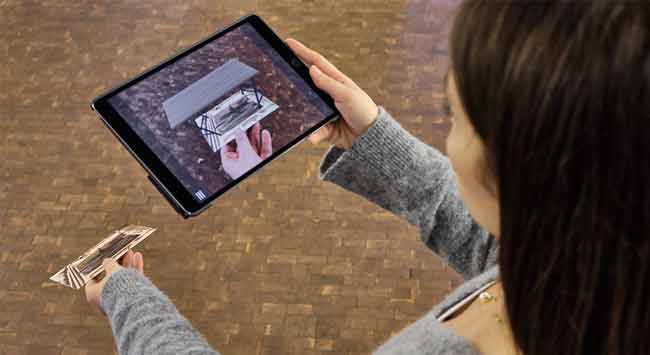 Digital applications are transforming the furniture industry and interzum 2023 played host to the ways in which augmented reality is shaping business.
Technologies such as augmented reality are making it possible to merge virtual objects with the real world. This not only enables a new kind of customer experience – it also provides a decision-making tool for furnishing homes and purchasing furniture.
Digitally enhancing analogue environments
Picturing what a sofa purchased online would look like in home or visualising whether a new table really goes with the interior decor is something many people find difficult.
This is where augmented reality, or AR for short, comes in. AR applications enhance analogue environments with digital elements, allowing users to experience furnishings, such as a table or a cupboard, virtually in real rooms. All they need to do is download a smartphone app and scan the item with it.
Trying out new furniture virtually
"In the interior design industry, augmented reality can be used to digitally position items of furniture directly in the environment where they are later to be located," says Aaron von Lüpke. A trained mechanical engineer and computer scientist, he co-founded the tech company YONA, which has set out to take augmented reality to a new level.
"With the aid of the app, you can position a new desk true to scale in your office, try out different models in the room, and get an idea of the effect that items of furniture and design objects will have on you," explains von Lüpke.
Merging the real and digital worlds
Bad lighting or the wrong angle can prevent viewers from immersing themselves fully in such virtually generated visual worlds. Current developments like the YONA app are therefore working on new ways to make the virtually enhanced environment appear as real as possible.
Benefits for the furniture industry
3D animations, 360-degree photos, interactive videos and images or a completely individual project – the app transforms the enhanced reality into a complete experience.
"The big advantage of augmented reality is that it can simplify the preproduction phase in all product segments and thereby preserve capacity at all levels," emphasises Aaron von Lüpke.
Tags: wood, wood and panel, woodworking, woodworking and manufacturing, woodworking and processing, woodworking event, woodworking industry, woodworking UK