IMA Schelling boosts performance with new cutting machine hl 1
&nbspWednesday, October 11, 2023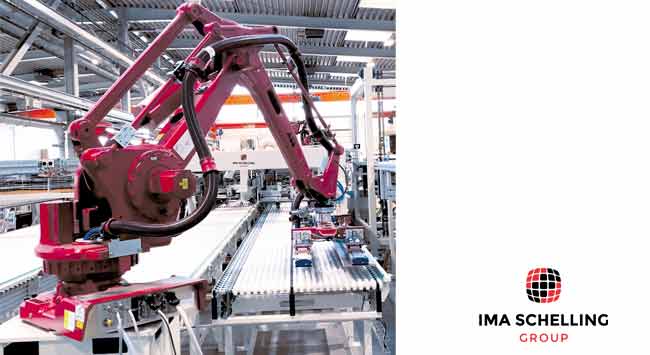 IMA Schelling Group advances furniture production with the revolutionary cutting machine hl 1.The efficiency boost for large shift performance: With the high-performance cutting machine hl 1, IMA Schelling offers a convincing concept for shifts with up to 6000 components in batch size 1.
Optimally suitable cutting concepts make a decisive contribution to the economic success of a furniture production system. With its powerful, material- and resource-saving panel saws and sizing systems, the IMA Schelling Group offers the ideal solution for every manufacturing strategy and performance class – from standard to high-performance cutting.
Higher speed, proven technology
In contrast to solutions previously available on the market, the hl 1 does not multiply the processing units, but rather the feeding components. Strips are fed to the cross saw independently of each other in up to four tracks and divided together. In this way, four components can be created every twelve seconds with just one unit. This not only reduces energy and tool costs, but also makes maintenance much easier.
Flexible modular solution
"As a modular solution, the hl 1 cut offers our customers great flexibility," emphasizes Schelling. "This means we can respond to any of our customers' requirements depending on the production strategy and available installation space." The area after the longitudinal saw can be provided with a buffer section or with a strip buffer. It also doesn't matter whether the strips are transferred to the cross saw using a transfer portal or a robot.
The cross saw can be designed with three or four tracks in different widths, depending on the range of components. The arrangement of the saw lines relative to one another can also be implemented flexibly: in a line, at an angle, as a U or even in two levels one above the other. Workpieces that require recuts are guided back to the cross saw in an upright position, thereby saving space. For projects where an output of up to 3000 parts per shift is sufficient, strip and component production can also be realized on a sawing line.
Tags: cutting saw, IMA SCHELLING, wood, wood and panel, woodworking, woodworking technology, woodworking UK