FIMMA + Maderalia announces 2024 dates
&nbspTuesday, March 28, 2023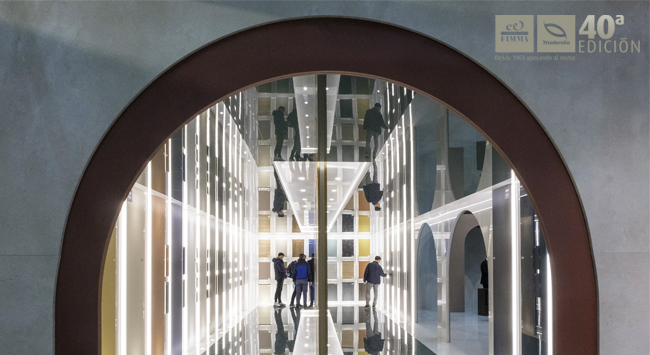 The dates for FIMMA + Maderalia 2024, the biennial fair for technology, components and materials for furniture, interior design and contract projects has now set the dates for its hotly anticipated return next year. FIMMA + Maderalia will run from Tuesday 14 to Friday 17 May 2024, with Feria Valencia poised to host a very special edition of the show, which will be celebrating its 40th anniversary.
This edition will be both special and historic, thanks to outstanding results reaped by last year's fair and the industry's enthusiasm, which was made evident at the last two meetings of FIMMA's and Maderalia's Organising Committees.
FIMMA + Maderalia takes over the baton from the German fairs in 2024 and will bring a diversity of Spanish and international professionals together – installers, carpenters, furniture makers, interior designers and specifiers in general – in line with the stated aim voiced at the latest meetings of the respective Organising Committees.
The fact is that one of the main aims that FIMMA + Maderalia has set itself is to extend the international scope of both the showcase, by bringing leading international companies on board, and the audience, especially by drawing professionals to visit from the countries around the Mediterranean and Latin America. "Bearing in mind that we are already committed to bringing the whole Iberian Peninsula market to the fair, FIMMA + Maderalia 2024 will also have a strong international profile", explains the biennial's director, Alejandro Roda, adding that the fair is working with business organisations and leading institutions to identify and invite groups of international buyers that will be of most interest to exhibitors.
Another of FIMMA + Maderalia 2024's overall objectives is to broaden the range of profiles of the professionals who visit, with a special focus on specifiers (architects, interior designers and project managers in the contract sector) and students from training centres. Looking ahead to the next edition of FIMMA + Maderalia the exhibitors, particularly those in the field of machinery and technology, have spoken of the need to have training centres and the professionals of the future in the mix of visitor profiles for the fair.
Equally, next year's edition of the fair will continue to pursue the strategy of the last few editions in terms of expanding its scope, to include not just products derived from wood but also the broad spectrum of new materials that are increasingly being used in interior design.



Composites, sustainable panels, claddings, acrylic materials, postformed items… a whole universe of materials for which there is a growing demand and that will be on show at FIMMA + Maderalia 2024, the ideal showcase for reaching the market. Nonetheless, "wood will continue to be at the heart of our fair," notes Roda, "and not just in terms of how it is normally used but especially with regard to sectors where there is an ever-growing demand for it such as construction".

Tags: composites, design, Feria Valencia, FIMMA + Maderalia, Interior Design, spain, tradeshow, woodworking