Catas debuts at interzum 2023
&nbspThursday, June 1, 2023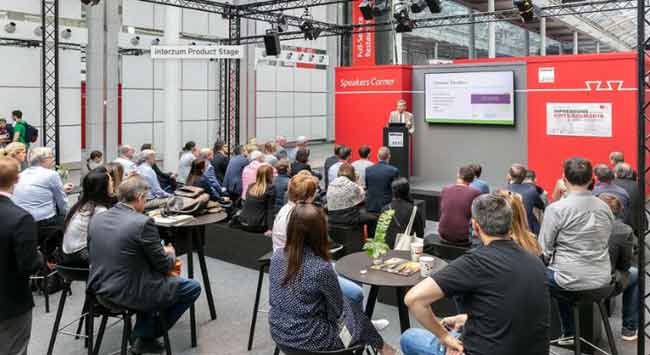 For the first time this year Catas participated in interzum, one the world's leading international trade fairs for the furniture supply industry and interior design.
Catas participated as exhibitor in a fair abroad. For this debut Interzum has been chosen as it is the world's leading event dedicated to components, materials and supplies for the furniture industry, all sectors in which Catas – the most important European laboratory for tests and certifications – expresses its own skills.
For the entire duration of the event, it will be possible to meet the lab experts and technicians at the booth located in the Boulevard Central (B089, between pavilions 4 and 10): here you can keep information and updates on all the Catas activities and you will receive a free copy of "Catas News", the selection of the most important technical articles on standards and certifications available in several languages, and the now well-known "Edgebonding Handbook", of which the German edition will be presented in its first absolute preview just in Cologne.
And the official presentation of the German-language handbook, which follows the Italian and English editions, will be the topic of the dates scheduled in the "Interzum Product Stage" area on Wednesday 10 May, from 1.30 to 1.55 pm and, in reply, on Thursday 11, from 2.00 to 2.25 pm. During the presentation, the Catas Director, Franco Bulian, will propose some technical insights on the topic of edgebonding, involving all the participants in the themes of this latest Catas editorial effort.
"Catas is increasingly known and appreciated internationally, with over two thousand customers worldwide, of which about 170 in Germany alone. A country with which we boast several "privileged relationships", first of all the prestigious collaborations with the IHD-Institut für Holztechnologie in Dresden and the WKI-Fraunhofer Institute for wood research in Braunschweig", Franco Bulian commented. "Interzum will allow us to reaffirm the close relationship with German companies and institutions and to meet sector operators from all over the world, to whom we can propose our competence and knowledge gained in our over fifty years activity at the service of the furniture sector".
Source: xylon.it
Tags: CATAS, wood, wood and panel, woodworking, woodworking and manufacturing, woodworking and processing, woodworking event, woodworking industry, woodworking UK