Catas announces standard update for wood floorings
&nbspWednesday, October 4, 2023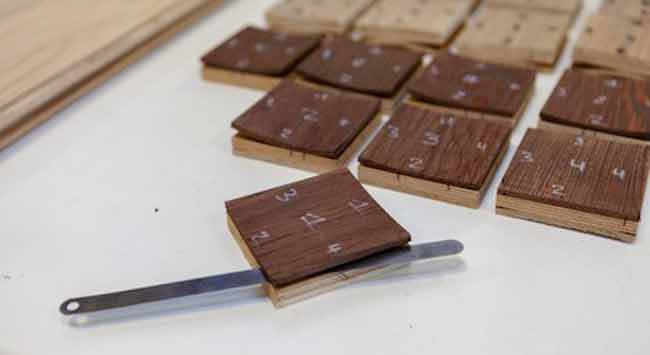 Recently, the new version of the standard "UNI EN 13489:2023 Wood flooring and parquet – Multi-layer parquet elements" was published. This document specifies the characteristics, requirements and test methods for multi-layer parquet elements for internal use as flooring. Among the various requirements provided by the standard there is a new one concerning the assessment of the quality of the bonding between the top layer of wood and the substrate to which it is glued, for applications involving laying on underfloor heating systems.
The document provides that the procedures for the assessment of top layer bonding shall be according to EN 17456 and, specifically, after the AT1 treatment (the one envisaged for floors intended for installation with underfloor heating systems), the limit for the mean value of the delamination of the top layer shall be less than 1% while for the individual test specimens it shall be less than 5%.
"We would like to remind you that the standard "EN 17456:2021 Wood flooring and parquet – Determination of the the top layer delamination of multilayer elements – Test method" just mentioned was published at CEN level on 14 April 2021. The correspondent version UNI EN 17456 thus transposes the European standard."
This document specifies a test method with three test specimen ageing treatments (AT1, AT2 and AT3), to be applied at the time of the first product delivery, for determining the de-lamination of the top layer of multilayer parquet elements with different structures, dimensions and adhesives for internal use as flooring.
The indicated test method enables the determination of the quality of a top layer bonding, also for parquet used on floor heating.
The aging-treatment AT1 is suitable for evaluating the performance of multilayer parquets in dry interior environments and can be applied for all types of parquet glues. It can be used for all main underfloor heating systems.
The aging-treatment AT2 is well suited for the assessment of multi-layer parquets where vinyl glues are used for gluing the top layer.
The aging-treatment AT3 is applicable for the assessment of multilayer parquets involving the use of glues other than vinyl for bonding the top layer.
This document does not apply to the bonding quality of plywood if it is in use in the multilayer parquet construction.
Tags: CATAS, wood, wood and panel, Wood Flooring, woodworking, woodworking and manufacturing, woodworking and processing, woodworking industry, woodworking UK