WoodTech welcomes all amidst 35% growth success
&nbspTuesday, October 10, 2023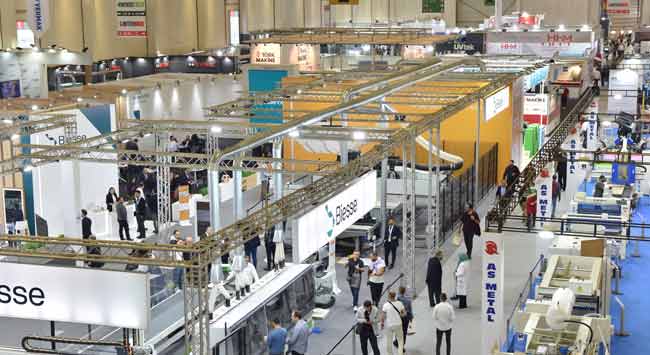 Organised by RX Tüyap in cooperation with the Woodworking Machinery Industrialists Association (AIMSAD) and the European Federation of Woodworking Machinery Manufacturers (EUMABOIS), WoodTech, the 36th International Wood Processing Machines, Cutting Tools, Hand Tools Fair, is preparing to welcome its visitors on October 19-23, 2023 at the Tüyap Fair and Congress Center in Istanbul.
Woodtech, Eurasia's one of the largest specialised fair for the wood processing machinery sector, was held together with Intermob, until 2022, but will be organized separately beginning in 2023, with a 35% increase in square metres. Over 250 local and international enterprises will have the opportunity to present their products and services in areas such as:
machinery and equipment for forestry, log and sawntimber production;
machines and equipment for wood processing;
machines and equipment for surface technology;
machines and equipment for packaging;
conveyor, handling, warehousing equipment;
cutting tools, tool holders and other equipment;
dust collector, ventilation and filter systems;
driers, impregnation systems and energy boilers;
industrial and sectorial software
It is expected that over a total of 25,000 professionals of the sector from around 100 countries, including Middle East countries, the Balkans, North Africa, Eurasian countries such as Russia and its neighbors, as well as UAE, USA, England, Poland, Italy, France, Spain, Israel, Serbia, Jordan, Lebanon, Algeria, Tunisia, and Morocco will be arriving in Istanbul.
BerkanÖner, General Manager of RX Tüyap, remarked that the company's goal is to exceed all industry expectations and said: "The WoodTech Fair generates a triggering impact on the development of the sector by bringing together companies from around the world and Türkiye. The fair serves as a driving force in preserving Turkish companies trade activities as a gateway to the rest of the world, causing sectorial companies to flourish by directing them toward innovation and high technology, accessing new markets, and competing with their competitors on a worldwide scale. In 2023, the fair will grow by 35% in terms of square meters over the previous year, allowing for more product variations. It will once again guide investments in the wood processing machinery sector in its 36th year."
Tags: Turkeya, wood, wood and panel, WoodTech, woodworking, woodworking and manufacturing, woodworking industry, woodworking UK