WOOD-MIZER unveils mobile version of world-renowned lt15 sawmill
&nbspWednesday, October 14, 2020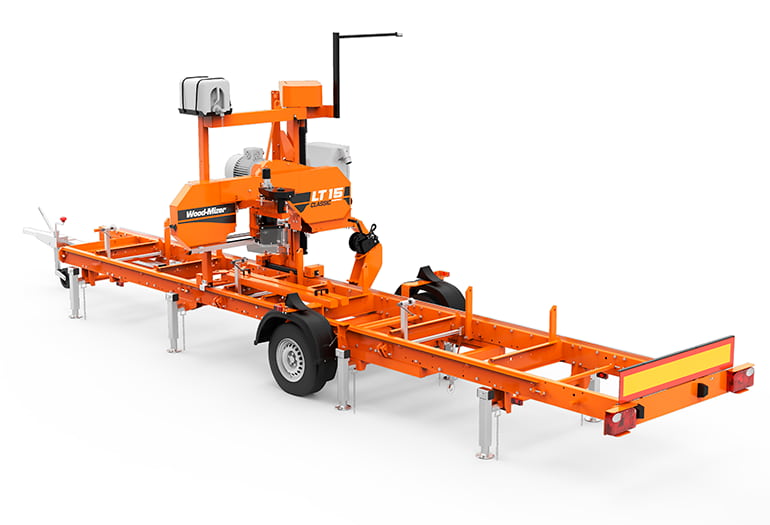 Wood-Mizer presents a new version of the popular LT15 sawmill series that expands the scope of these machines, especially in custom sawing.
"Until 2017, Wood-Mizer offered a trailer for LT15 sawmills, but that trailer was only for transportation from point to point. After arriving at a destination it was necessary to disassemble the machine and install it for use as a stationary sawmill," explains Roman Frontczak, Wood-Mizer Corporate R&D Director. "Now we completely redesigned the LT15START and LT15CLASSIC models adopting it for use as a mobile sawmill, which means that the operator can cut while on the trailer."

The trailer package includes an axle with wheels, hitch with support wheel, braking mechanism (only for 1300 kg trailer), 8 adjustable outriggers, a light bar, side positioning lights, and fences. Optionally the log loading ramps and the manual winch can be added for easier loading of logs onto the sawmill bed. The system is designed for all LT15START and LT15CLASSIC models with S3 Type bed sections configuration.
There are two different types of axles: 750 kg gross weight for the smaller LT15START model and 1300 kg gross weight for the LT15CLASSIC model. The 1300 kg axle trailer has an installed brake mechanism.
In order to set-up the sawmill after transport, the operator needs to put down and adjust eight sawmill outriggers to level the bed, remove the fenders above the wheels and pull out the pin that secures the mast during transportation. Then the sawmill is ready to cut.

LT15 mobile sawmill delivers disassembled with the saw head and bed sections on one pallet and the trailer package on another pallet. If a customer is going to transport the LT15 mobile sawmill by public roads, it is necessary to register the trailer using the homologation papers issued by Wood-Mizer. In this case, the sawmill assembly has to be provided by a Wood-Mizer technician.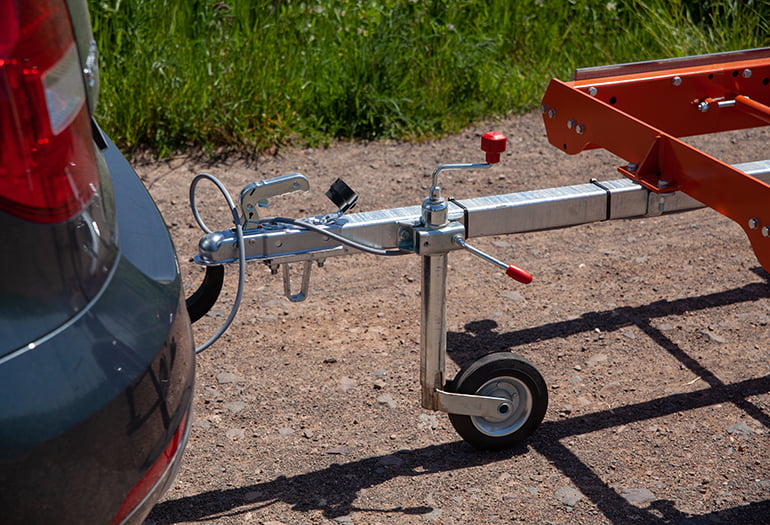 "Compared to the stationary LT15 sawmill there has been a lot of changes in the design of mast, saw head and bed sections," continues Mr. Roman Frontczak. "We increased the bed steadiness during transportation. All wires necessary for lighting have been placed inside the bed. In this new version of the mill, the control panel and head scale can be mounted in two positions either for stationary operation or for mobile operation."
The LT15 sawmill series has been produced for years and has become the clear choice for numerous sawmill owners around the world. The most remarkable LT15 features are reliability, long-lasting, and simple operation at an affordable price. The new LT15 mobile sawmill generates additional benefits for small sawmilling businesses, farmers, forest owners, and beginning woodworkers.
Tags: covid-19., Frestry, mobile sawmill, sawmill, sawmill technology, Wood-Mizer, woodworking and manufacturing