Unilin Technologies signs contract with Swiss Krono on digital printing for laminate flooring
&nbspThursday, June 22, 2023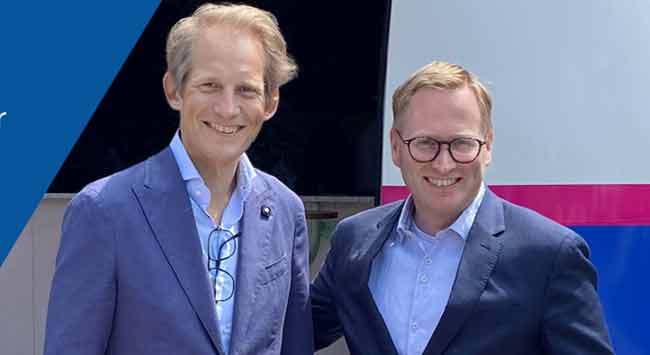 Unilin Technologies, the IP and technology division of Mohawk Industries, is pleased to announce the signing of the digital printing licensing contract with Swiss Krono, one of the leading global manufacturers of innovative flooring solutions. The agreement grants Swiss Krono access to Unilin Technologies' comprehensive digital printing patent portfolio for its past and future roll-to-roll digital printing activities.
"We are thrilled to enter into this agreement with Unilin Technologies," states Max von Tippelskirch, Member of the Executive Committee at Swiss Krono. "It will allow us to meet the evolving demands of our customers under the safe umbrella of the strong patent portfolio of Unilin Technologies. This agreement gives us the opportunity to further enhance our product offerings with captivating designs and superior printing capabilities, strengthening our position as an industry leader."
"We are excited to extend our partnership with Swiss Krono and provide them access to our comprehensive digital printing patent portfolio," said Bart Van der Stockt, President of Unilin Technologies. "Our licensing partnership with Swiss Krono started many years ago and we are very happy that we are able to continue to offer new innovations to our partners that are benefiting our wonderful industry."
For thousands of years mankind has used wood as a natural raw material – to provide shelter from the elements, to build houses and to design interiors. In other words, to create an environment in which everyone feels good. The SWISS KRONO Group has been slowly building on this idea every day for over 50 years: transforming wood from a natural raw material into products mass-produced at an industrial scale – to the highest quality standards and with outstanding value for money. Hence, they work every day to develop wood-based products for sophisticated living spaces around the world.
Tags: Laminates, Unilin Technologies, wood, wood and panel, woodworking, woodworking and manufacturing, woodworking and processing, woodworking industry, woodworking UK