Sodra published financial report for the second quarter
&nbspTuesday, July 18, 2023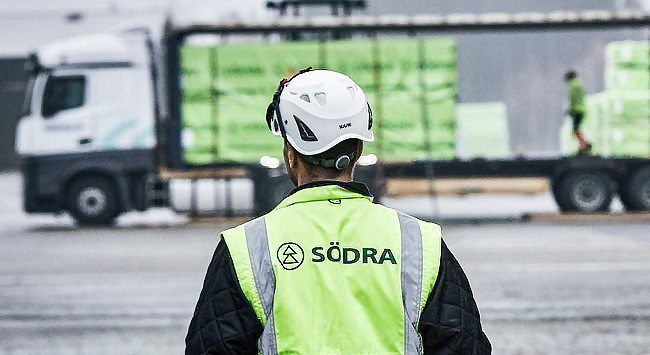 Sodra published financial report for the second quarter of the year 2023. The published result shows the woodworking market conditions for the business of Sodra's core products. The results record a disappointing performance for the time period.
Yet not on a positive note, the net sales for the Sodra Group amounted to SEK 7,322 million (8,953) in the second quarter of 2023. Operating profit amounted SEK 464 million (2,325), representing an operating margin of 6 percent (26). Return on capital employed was 13 percent (39) and the equity ratio was 61 percent. During the quarter, the World-class Efficiency project achieved annual efficiency gains of SEK 500 million.
The market downturn is the factor that led to lower prices for Sodra's core products, thereby leaving an effect on the second quarter result. The weaker economy, high inflation and more expensive input product left their effect on the developments. Sodra's CEO Lotta Lyrå said, "After several years of exceptional conditions, we have now entered tougher times with a downward trend in the global economy. We posted a considerably lower second-quarter result compared with recent years, but the result is stable in view of market conditions. We expect this global trend to continue in the coming quarters and are therefore working intensively on what we can influence to improve efficiency, while also securing a strong market position for Sodra's products going forward."
Investment ideas:
Sodra sketched strategic shifts and investments to promote long-term competitiveness of the company.
A full proof industrial structure plays the pivotal role in the creation of a leading offering for customers and consumers. A new evaporator was deployed at Sodra Cell in Mönsterås in the quarter. This investment amounted to SEK 700 million that will fuel the generation of green electricity while ensuring the mill's operational reliability in the upcoming days.
The company also plans to create maximum value from wood fibre by optimising the product and marketing mix. Sodra has introduced method for the use of agricultural residues, such as oat husk for production of resource-efficient products. This has been done for the better use of wood fibre for the production of more pulp, thereby extracting more value from every tree. Referring to the Group strategy, Lotta Lyrå said, "Full-year 2023 is, and will continue to be, a challenging and testing year. Our Group strategy contains significant shifts for strengthening competitiveness and refining and renewing the value of Sodra's 52,000 members' forest estates. The long-term outlook for our core products is favorable. Underlying demand for sustainable forest based products is bolstered by global economic growth, while tightened emissions reduction targets are driving the transition towards a more sustainable bioeconomy."
Tags: Sodra, wood, wood and panel, woodworking, woodworking and manufacturing, woodworking and processing, woodworking industry, woodworking UK