Setra releases financial report of Q2 2023
&nbspThursday, July 20, 2023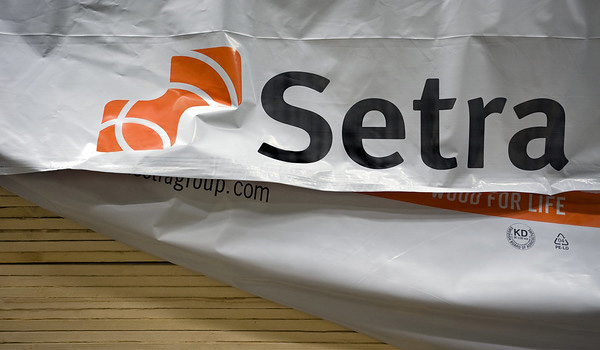 Wood products company Setra has reported an operating profit of SEK 10 million (564) for the second quarter of 2023. Net sales totalled SEK 1 368 million (1 792).
Higher price levels in the second quarter have partly compensated for the increased costs of electricity, fuel and raw materials. Current interest rate levels are pushing back new builds and renovation in most markets globally, and this situation is not expected to improve in the short term. This, combined with the sharp increases in raw material prices announced, means that the operational outlook remains very challenging.
"The market remained challenging in the second quarter, but the higher prices for the quarter have resulted in a better margin than was the case at the beginning of the year," says Marcus Westdahl, Setra's newly appointed CEO. "What has mainly affected the company negatively is weak consumption and the fact that costs are still high, especially for raw materials." Marcus added further.
At Setra's Annual General Meeting on May 8, Setra's former CEO Katarina Levin was thanked for her service. As previously announced, Marcus Westdahl has been appointed new CEO of the company.
In April it was announced that Pyrocell, Setra's joint venture with Preem, had received International Sustainability & Carbon Certification (ISCC). The fact that the pyrolysis oil is now ISCC certified means that it will be possible to sell it in export markets outside Sweden.
Wood, glass and greenery are the main components of the Terrassgården apartment building in Lund. Setra announced in early June that the company is supplying CLT and glulam to the unique project being built by Danish Absalon Pension. Terrassgården is being constructed in the new Råbylund district. The area will be the first in Lund in which all buildings are built according to guidelines for sustainable construction and with the lowest possible climate impact. There is a sharp focus on both the choice of materials and on aspects such as energy use, indoor environment, moisture protection and urban biodiversity.
Tags: CEO, Financial Report, glulam, higher price levels, indoor environment, ISCC, Katarina Levin, Marcus Westdahl, moisture protection, profit, Q2 2023, renovation, second quarter, SEK 1 368 million (1 792, SEK 10 million (564), Setra, urban biodiversity