SCM Live: Turning crisis into opportunity
Published on : Saturday, July 4, 2020
SCM Live concluded it's first live show successfully. The live show has been broadcast worldwide started on June 30 and wrapped up on July 2. SCM Live Show aimed to stay connected around the world this turning crisis into opportunity.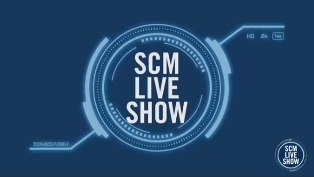 One of the prime leaders in wood processing technology since 1952, SCM has chosen to present its latest technologies to all the industry experts and companies using new tools and state-of-the-art multimedia channels. The fair has started with the opening note of SCM Division Director Luigi De Vito on June 30. During the live event, SCM product experts demonstrated some of the most core machines of SCM: Stefani which includes: Stefani KD, Stefani XD, Stefani Cells, Stefani Cell E, Stefani Cell S. On the very first day, SCM Commercial Director Pietro Gheller focused on the latest market news". The show ended with the discussions on "Innovation in woodworking technologies". Innovation Director Federico Ratti, addressed participants regarding this specific topic.
Also, experts explained on Olimpic k230ev which offers robust technology and state-of-the-art features. The subject included tailor-made production facilities offered by SCM and how the industry 4.0 have become an integral part of their innovation. In the rest of the days, participants got to know how SCM continues to offer all its support in terms of technology and know-how to the production needs of every wood processing business: from large industries to artisans, from furniture to windows and doors to joinery. This event was carefully organised by SCM experts who briefly discussed and informed about some finest innovations. On the last day, experts reviewed the advantages of anthropomorphic robots. Most importantly, the Smart&Human Factory which was launched in LIGNA 2019, was represented during the SCM live show with new advantages aimed at further increasing the productivity and flexibility of panel machining processes, to reduce refuse and waste, and optimise the quality of the end product even on more delicate materials.
This extensive program of live link-ups and webinars allowed the participants to get in-depth knowledge of SCM and to be a part of technological advancements from all over the world via web. Interested participants joined, interacted with SCM experts as in a real live TV show. SCM was directly broadcasting the virtual show from their Technology Centre at Rimini.