Schattdecor to feature digital printing solution at High Design Sao Paolo
&nbspMonday, August 20, 2018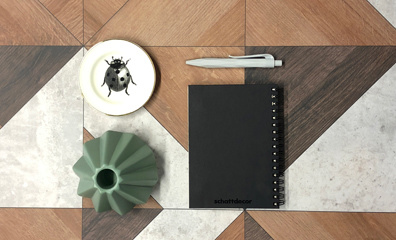 From August 28 to 30, São Paulo will host one of the largest design fairs in Brazil, the High Design – Home & Office Expo. The event takes place for the third time, in the São Paulo Expo pavilion, and brings together exhibitors of furniture of high standard, solutions for architecture and interior design, and much information.
Schattdecor will be present at a 50 m² booth specially designed to introduce digital printing solutions to visitors. Focusing on the digitally printed decors, they will present the advantages and differentials of this technology for architects, designers and other professionals of the sector.
Among the benefits of digital printing are the flexibility of creating furniture, floors and panels, which can use Schattdecor's exclusive decors or combine the patterns to create a new design. The digital process has the same quality and rotogravure assurance as it uses the same base papers and process pigments made in all Schattdecor units around the world. All this guarantees the creation of decors in dimensions up to 5 x 2.25 meters, without repetitions.
Schattdecor is inviting visitors to come and visit them during High Design, in São Paulo, at booth B17.
Tags: 50 m² booth, architects, architecture and interior design, August 28 to 30, booth B17, brazil, designers and other professionals, digital printing solution, digitally printed decors, feature, furniture, High Design, high standard, Home & Office Expo, largest design fairs, sao paolo, São Paulo Expo pavilion, Schattdecor, solutions, technology