Salice introduces the new generation of Air hinge
&nbspMonday, September 25, 2023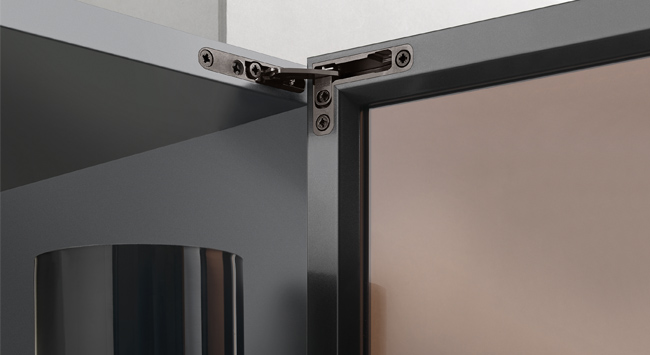 Salice recently introduced the new generation of Air hinge, that has always been one of the most innovative concealed hinges manufactured by the company. This product has been one of the most recognised products by the company ever since it was introduced. The Air concealed hinge is a highly innovative and functional product that has always fulfilled various needs of the customers. It has now been updated to make it more versatile and flexible. Salice also aims to make its more useful by increasing its range of applications.
The new generation Air completely replaces the previous version. It can be now used on doors of larger dimensions with maximum height of 2700 mm and a maximum weight of 25 kg. Though the product receives a fresh new update, yet there will be few unchanged factors. The refined aesthetics and its compactness remains unchanged. The small size and its uniquely distinctive features of the Air hinge, which are widely appreciated and internationally recognised, remain unchanged. The company successfully made it more efficient for the users while preserving all its useful features.
Salice one of the world leaders in the field of opening systems, fittings for furniture and wardrobe accessories, produces some of the most comprehensive and efficient products for manufacturers of kitchen furniture and producers of all types of furniture cabinets and wardrobes. The company designs and manufactures high quality hinges among which the Air concealed hinge has been a well known one. With further improvisation of the product, the product is now all set to fulfill various other needs of the customers.
Tags: Salice, wood, wood and panel, woodworking, woodworking and manufacturing, woodworking and processing, woodworking industry, woodworking UK