Raute R3 series – the new kid in the block
Published on :Monday, November 8, 2021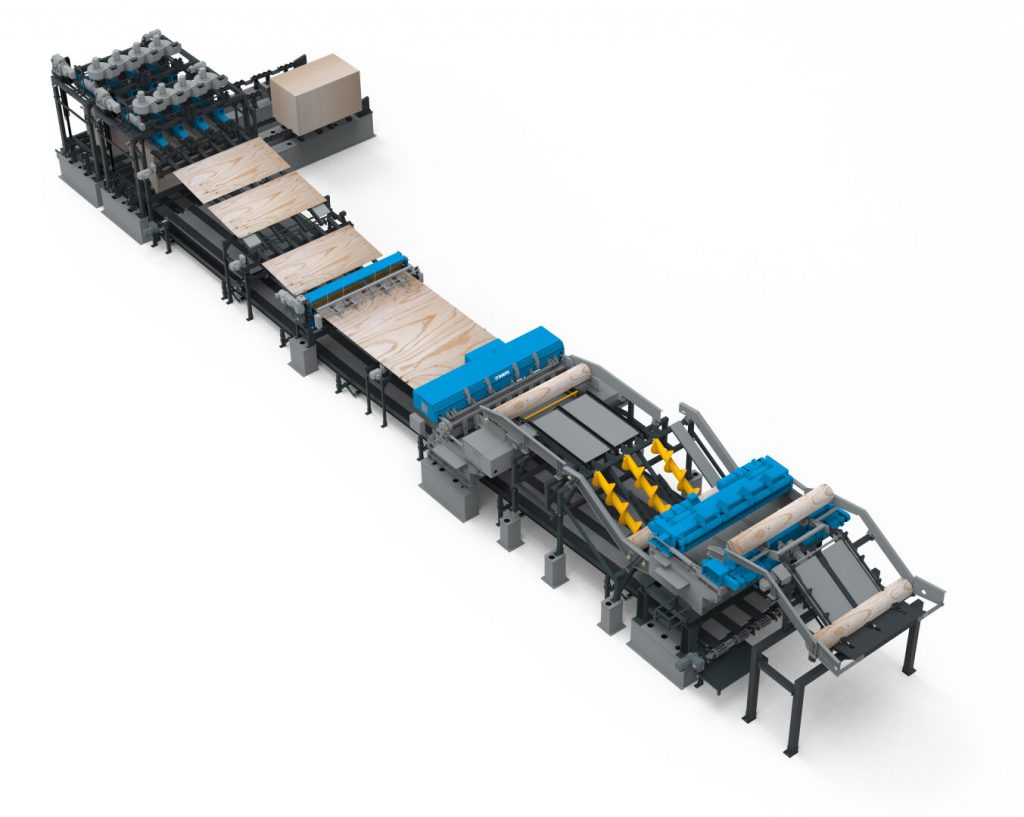 Raute's new technology Veneer Peeling Line R3, is the 100% electrically operated spindleless Raute Veneer Peeling Line R3 peels high-quality veneer from start to core, allowing you to make the most of small diameter blocks of hardwood and softwood. It can also work as a recovery line improving the yield and effectiveness of conventional lathes.
R3-Series is Nordic design manufactured and tested at Raute's own factory. Its optimal peeling geometry (OPG) enables peeling hiqh-quality veneer with good capacity and an unmatched thickness tolerance compared to conventional spindleless lathes.
The line provides quick and easy production startups with fast and remote installation possibilities. Its ease of operation and maintenance result in a high running efficiency. The fully electrical operation requires a smaller power supply and ensures that energy is used only for veneer production.
Maximal automation level of the line enables high productivity. The line's modern construction enables adding moisture and visual analyzers.
Key benefits:
Enables efficient veneer peeling for small diameter blocks starting from 80mm
100% Electrically operated
0.1 mm thickness tolerance
Nordic design
Runs typically with two operators
Tags: ligna, Raute, Veneer, woodworking and manufacturing, woodworking and processing, woodworking event, woodworking industry