Mass Timber takes centerpiece at Expo 2025 Osaka
&nbspThursday, November 9, 2023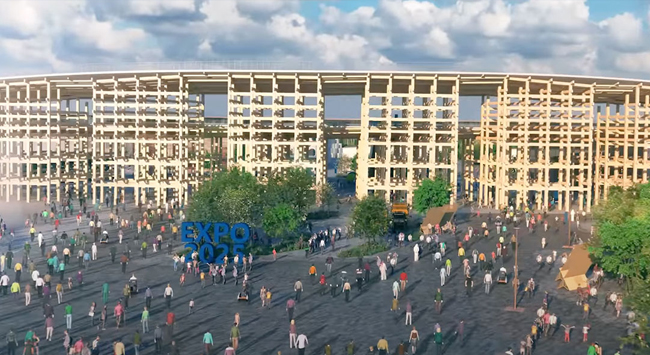 A circular wooden structure that is more than 2,200 feet will be the focal point of the upcoming Expo 2025 Osaka World's Fair. The Mass timber industry is getting ready to see this great wooden structure that will encircle the entire Worlds Fair in Japan. The structure created by Japanese architect Sou Fujimoto will cover more than 14 acres. It will be double as a shelter from the elements, as well as a rooftop observation deck.
The organisers of the fair stated that this wooden structure is being built on an artificial island on Osaka Bay. The structure is intended to serve as a symbol of "one sky" and be a "connection" between the participating countries. The construction of the structure has recently began. Construction materials such as bamboo and other materials are being used.
Architect Fujimoto has also pointed out and highlighted the main inspiration that inspired the design of the wooden structure. He is quoted saying that he has designed the wooden ring as a contemporary interpretation of traditional Japanese timber construction. The planned structure will behold that essence of the tradition that can be traced in the construction of the Kiyomizu-Dera temple in Kyoto.
This World's fair, which opens on April 13 and runs for six months, will be a space where billion people meet to see the exhibit. They will also get the scope to co-create a future society. It will be a place where the world's knowledge about the cutting-edge technology will be under a single umbrella. This will open scopes for exchange of ideas, leading to a discovery of solutions for global issues.
Source- www.iwfatlanta.com
Tags: Expo 2025 Osaka, timber construction, wood, wood and panel, wooden construction, woodworking