LEUCO Poland completes 20 years of service
&nbspSaturday, October 7, 2023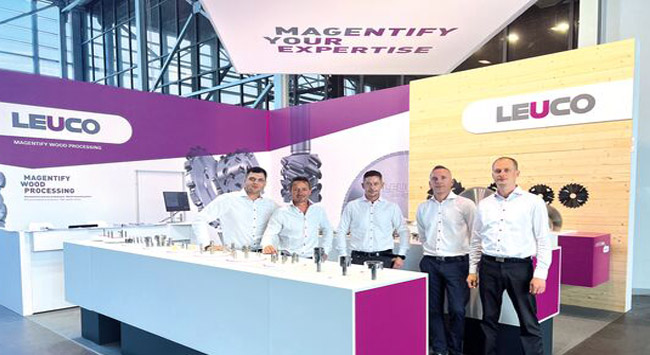 LEUCO Polska that was founded in November 2003 as the company's first subsidiary in Eastern Europe completes its twenty years of dedicated service. A new era of the company began twelve years ago with the distribution of LEUCO tools on the Polish market, which was previously only carried out to the largest customers directly from the headquarters in Horb am Neckar. Now the establishment supports many manufacturers of furniture, flooring and doors as well as manufacturers of various finishing and industrial materials. For many of them the company also offer customised solutions that enable high-quality and effective production. These solutions and LEUCO's know-how are appreciated by the customers and thus further strengthen the brand's position in the market.
At the site in Sady, LEUCO Polska started with a sharpening service for diamond (DP) and carbide (TC) tools, mainly for major customers. Initially equipped with only two erosion machines and several sharpening machines for TC tools, they gradually developed into a service center with state-of-the-art technology for all DP and TC tools in the woodworking and furniture industry. In the present day the company wing is constantly trying to fulfil the mission of supporting the by offering innovative technical ideas, tooling solutions and services of the highest order.
LEUCO Polska believes that their long standing success is not possible without the contribution of its employees who work hard for the successful execution of the projects. This wing also shares the credits of the success with their extended team, that is their colleagues from LEUCO Group worldwide, whose openness and support enhances the successful journey.
Read more news on LEUCO here
Tags: Leuco, wood, wood and panel, woodworking, woodworking tools