Kamps Inc. continues growth with new acquisition
&nbspWednesday, January 11, 2023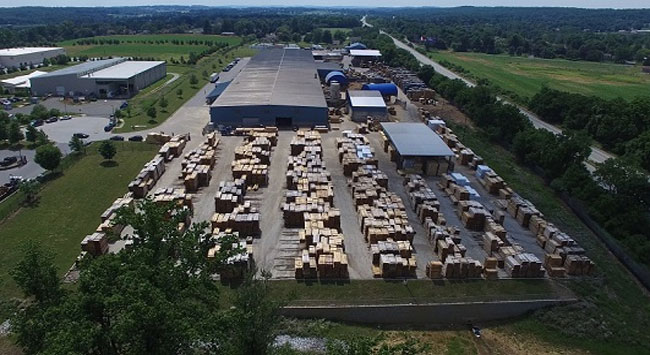 Kamps Inc. announces the strategic acquisition of the business of John Rock, Inc., a multi-entity organisation based in Coatesville, Pennsylvania. The Rock maintains industry-leading capabilities in timber milling, logistics, and the production of both new and recycled pallets, specialising in the whole value chain management of the pallet manufacturing process. Since Freeman Spogli & Co. assumed majority ownership of the Company in 2019, the deal represents Kamps' 15th strategic acquisition.
I am very pleased to have Bill MacCauley and his company join our Kamps team. I have known and respected Bill for 25 years. During this time, he has built the best new pallet manufacturing site in the country. The Rock's world-class operation and team will enable Kamps to continue to service our valuable nationwide customer base and enhance our reputation as the premier pallet company in North America. : Kamps CEO, Bernie Kamps
'A revolutionary opportunity'
Benefits for the clients and suppliers of both businesses are anticipated from Kamps' acquisition of the Rock's firm. The Rock's extensive value-chain capabilities will be a crucial asset for Kamps' ongoing activities in the Northeast, Mid-Atlantic, and throughout its wider geographic presence. The Rock's top-notch new pallet manufacturing operations and Kamps' pallet recycling capabilities work together to produce a unique, simplified full service pallet solution. Through this merger, the Rock's current customer base will receive extra support on a national basis from Kamps' robust pallet network. With the addition of the Rock, Kamps now has 60 company-owned facilities around the country, more than 8,000 trailers, and more than 4,000 staff members.
The Rock's modern 300,000+ square foot facility houses its new pallet manufacturing facilities, which produce more than 500,000 brand-new pallets each month. The company's vertically integrated supply chain and timber mill capabilities offer the company a special support system that enables a steady supply of high-quality raw materials and timber. It is planned for all 300 of the Rock's staff, spread over five locations, to stay with Kamps.
In the words of Freeman Spogli President and COO Jon Ralph, this is a revolutionary opportunity for both firms and creates a true leader in the sector offering a distinctive and comprehensive portfolio of pallet solutions to their combined customer base.
Read more news on Kamps Inc.
Tags: acquisition, John Rock Inc., Kamps Inc., logistics, pallet solution, recycled pallets, timber milling, woodworking, woodworking and manufacturing, woodworking event, woodworking industry, woodworking UK