INTERMEBLE signs Unilin license agreement
&nbspMonday, October 10, 2022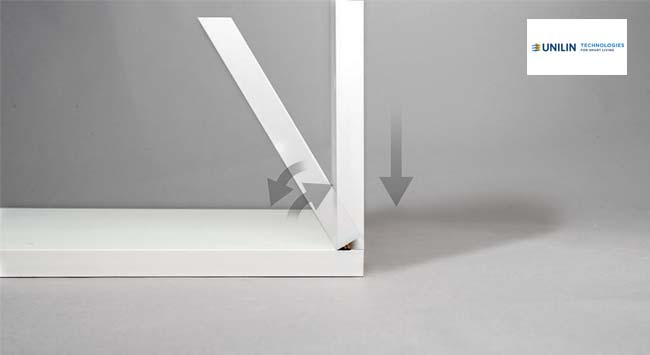 Unilin Technologies is pleased to announce that furniture producer INTERMEBLE has signed a license agreement for their click furniture technology. The shift towards easier and toolless furniture assembly with a high-end look is evolving rapidly due to changing consumer demands. To accommodate these demands, INTERMEBLE will start production of the Uniclic for Furniture technology.
The company INTERMEBLE Sp. z o.o. sp.k., Poland, has a long tradition dating back to 1921 and is specialized in the production of bedroom and office furniture, as well as furniture for the hall and living room. INTERMEBLE exports their furniture collections to 40 countries around the globe.
"Uniclic for Furniture is the next step forward for us," states Monika Henke, Development Director at INTERMEBLE. "We wanted to create high quality furniture that is durable and easy to install. Unilin offers the ideal solution with their all-in-one click system."
Uniclic for Furniture technology has many advantages for manufacturers who are looking to advance in the market. It can be assembled without fittings, screws or glue, therefore it eliminates the storage of these small tools and extra elements, and creates a much easier supply chain. The all-in-one furniture panels can be packaged as a flat-pack that is easy and safe to transport.
"Uniclic for Furniture is an efficient, circular, all-in-one solution. Worldwide, multiple manufacturers using CNC, edge banders or DET lines use Uniclic for Furniture with success. We are very pleased that INTERMEBLE joins our licensee network as the first large-series furniture producer in the shift towards easier furniture assembly", states Jasmine Geerinckx, Business & Product Development Director at Unilin Technologies.
Tags: Furniture Technology, Unilin Technologies, wood, wood and panel, woodworking and manufacturing, woodworking event, woodworking industry