Integrated AI systems in Finnos sawmills
&nbspFriday, June 23, 2023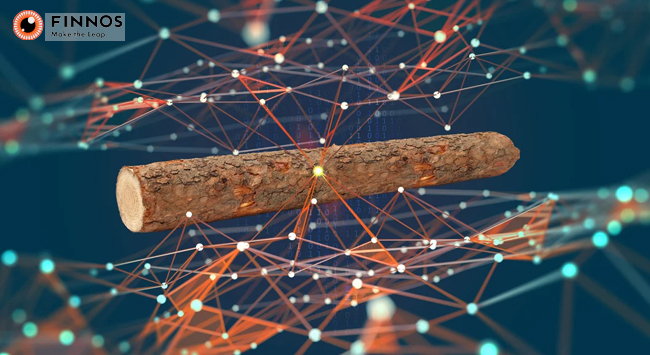 Finnos' technologically aided sawmills advance with improved AI to execute jobs with ultimate finesse. Finnos takes pride when it's the matter of log scanning and sorting as the company knows that the integrated AI in Finnos' systems work for its advantage. From defect detection to log Kicking everything is easy with the over efficient AI systems.
The AI systems follow certain steps to execute the job-
• To start with, the scanners that has many sensors gather data from each passing logs. The sensors include simple laser cameras to X-rays. The collected data is then again processed by AI system to produce the fingerprint of each log. The log scanners work at 240 meters per minute to finish the time taking job at an impressive speed.
• The scanned log then proceeds to the sorting line to be kicked into the sorting bin. In this particular part the kicker considers all the data that was previously combined. AI perfectly undertakes the data before kicking the logs into the respective bin.
• The next step is where the AI decides the perfect manner by the the log will be sawed. The logs might be sawed in twain or many smaller pieces. The usage of AI optimizes the processing, thereby making the most out of the chosen wood.
• The sawed products again go through scanners, who finally check the finish products. It is this part where a Finnos Board Scanner comes into use. The working AI here detects any defects and calculates the yield percentage of the sawing batch.
Finnos makes use of all chances to keep their standards high as one of the developer of superior log X-ray solutions that help sawmill, pulp, energy and plywood industries. The company utilizes the AI full stream for sawmills. It also owns a team of AI professionals who continuously work hard to bring in new changes and developments with the already existing systems. Finnos, thus leaves no stone unturned when it's a matter of easing the usage of AI for log scanning to optimize productivity.
Tags: Finnos, sawmill, wood, wood and panel, woodworking, woodworking and manufacturing, woodworking industry, woodworking UK