Gabon Coup to impact on Global Timber Supply Chains
&nbspFriday, September 1, 2023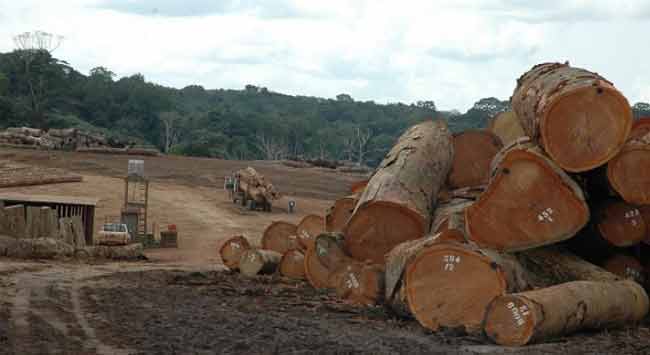 Owing to the present political situation on all probabilities Gabon Coup is likely to impact severely on the Global Timber Supply Chains. Gabon, Africa's third-largest forest exporter, is undergoing political unrest, potentially leading to substantial ripple effects within the global timber industry.
A significant chunk of Gabon-processed sawnwood, plywood, and veneer finds its way into markets in Europe, North America, and Oceania, often via manufacturing powerhouses like China, Vietnam, and India.
By forest area, this makes Gabon the second most forested country on earth, according to former Minister of Forests Lee White, who spoke to CNN in 2019.
Key Insights:
Swift Leadership Transition: Brice Oligui Nguema, the head of the presidential guard, has been named Gabon's interim leader following the sudden ousting of the President.
More than Oil & Minerals: Gabon's expansive tropical rainforests constitute a significant economic pillar, with timber being its second-largest export.
Timber Trade Innovations: Gabon has implemented strategic shifts in its timber trade, focusing on processed wood products for added value.
Key to Manufacturing: Gabon exports large volumes of processed timber to nations like China, Vietnam, and India, ultimately catering to consumers in European and US markets.
Sustainability vs. Risk: While Gabon has shown commitment to sustainable harvesting, securing a PEFC certification as the first African nation to do so, it's still flagged as 'High Risk' on the Forest Trends' Illegal Logging and Associated Trade Index, behind the Wagner-controlled Central African Republic.
According to Mohit Agrawal, director-general of the Nkok SIZ, the SIZ has helped protect and preserve 41 million hectares of Gabon forests. "To ensure the preservation of our forests, we have been allocated logging concessions, which have quotas imposed on them."
"This allows the forest to regenerate and grow," Mr Agrawal told Mongabay in May 2023.

Courtesy: Jason Ross
Tags: African timber, Forestry, Gabon, Global Timber Supply Chains, sawmill, woodworking, woodworking and manufacturing, woodworking industry