Finnos'-Revolutionises the sawmill industry with artificial intelligence
&nbspTuesday, September 5, 2023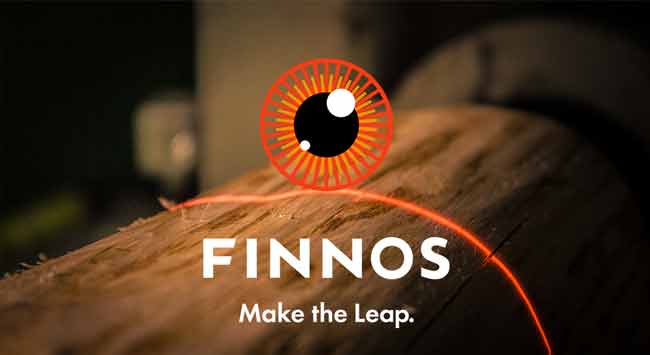 Artificial intelligence plays a central role in Finnos' measurement systems. AI technology enables tasks such as identifying tree species, detecting faults, and individualizing logs, allowing each log to be tracked throughout various stages of production.
"Boosting production efficiency and improving raw material utilization are at the core of Finnos' products. To achieve this, we utilize artificial intelligence, which offers countless opportunities for development," Chief Product Officer Tapio Leppälampi explains.
Leppälampi heads the AI team at Finnos, which specializes in areas such as neural network computing, computer vision, mathematical models, artificial intelligence, and machine learning systems. Tapio's typical workday includes a daily meeting with his team, where he checks in on the progress of each team member's tasks, offers assistance, and ensures smooth progress for everyone.
Tapio's team works in a world of constant development. They must stay current with the latest advances, constantly learn and adapt, and analyze data to have a solid foundation for advancing their work. The team receives data from tests driven by customers, which they monitor and evaluate.
AI is deeply integrated into Finnos' systems, which is one of the key ways Finnos' products have a clear advantage when it comes to log scanning and sorting.
Finnos was established in the beginning of the era of digitalization of the sawmill industry, assuming a pioneering role within the sector right from the start. The brand name stands apart from the competition with their expertise in various measurement technologies and software solutions. This innovative solutions utilise data collected during sawmill processes with the core systems or other existing systems. This data fusion method brings added value to Finos's clients in the form of raw material savings and more accurate sorting. This is why the solution is called FUSION; the tool incorporates several measurement technologies.
Tags: ARTIFICIAL INTELLIGENCE, Finnos', sawmill, sawmill industry, wood and panel, woodworking and manufacturing, woodworking industry, woodworking UK