Andritz to supply new debarking and chipping line to Nordic Paper
&nbspWednesday, September 20, 2023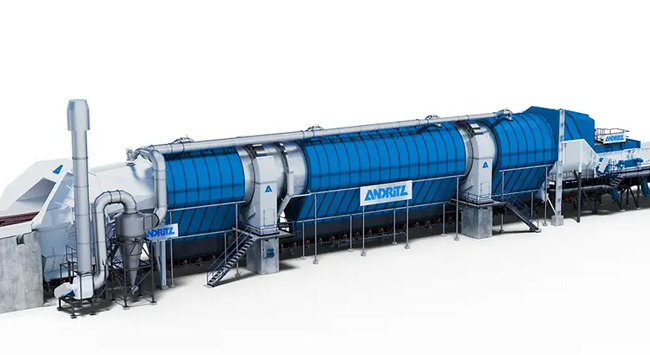 Andritz is set to deliver a new wood room with chip and bark handling to the Nordic Paper. The new wood room will be delivered to the Nordic Paper Bäckhammar mill in Sweden. This new investment and addition will help in the development and maintenance of the very high pulp quality standards at the Bäckhammar mill. The plant will have the opportunity to process over 1.4 million m³ sobs of pine and spruce logs annually. The start-up is scheduled for the fourth quarter of 2025. Expressing his optimistic view about this new investment, Christian Persson, Director of Operations at Nordic Paper, says: "The investment will further improve sustainability performance and strengthen the competitiveness of Nordic Paper Bäckhammar mill. The new wood room provides for both strategic flexibility in raw material sourcing and efficiency gains in production."
The new wood room will encourage sustainability in the wood-handling area. The delivery includes a new debarking and chipping line with stream de-icing in the debarking drum, which ensures a high debarking degree with low wood losses. It will also help to save energy. This technology also drastically reduces water use and effluent water load. Chipping in horizontally fed HHQ-Chippers ensures efficient use of the wood raw material and provides the highest chip quality on the market.
Efficient operation is supported by key digital packages from the Andritz Autonomous Wood Processing product portfolio, which optimises production and quality and ensures low wood losses. Chip quality is monitored with Metris ChipSCAN technology. The energy value of the bark will be maximized with the unique and further developed HQ-Press bark press and BioCrusher solution.
At Bäckhammar, Nordic Paper manufacturers unbleached Kraft papers of different qualities primarily for packaging end-uses. The raw material is pulpwood from sustainably managed forests in mid-Sweden as well as sawmill chips. Products made from paper from Bäckhammar include for example sacks for flour, carrier bags, and bread pouches. The main market is in Europe, but the papers are shipped all over the world. With the inclusion of the new wood room by Andritz, the efficiency and productivity of the mill are believed to reach a better level of production.
Read more news on Andritz
Tags: Andritz, wood, wood and panel, woodworking, woodworking and manufacturing, woodworking and processing, woodworking industry, woodworking UK