UPM inaugurates CHP plant in Germany
&nbspFriday, November 4, 2022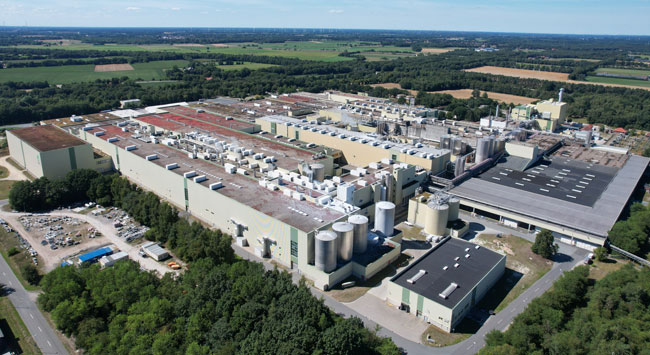 UPM has officially opened a new combined heat and power (CHP) plant in Germany as part of its commitment to achieving the goals of the 2015 Paris Agreement. This move brings the company one step closer to realising its ambitious goal of reducing CO2 emissions by 65% by 2030. UPM participates in the change of energy systems in Europe by engaging in climate-positive forestry, developing unique goods, and taking initiatives like investing in renewable and efficient energy sources to power its own facilities.
Flexible support to the German energy system
The EUR 100 million investment at its Nordland Papier mill is a significant milestone in the journey that it will power the facility and feed excess power back into the electricity grid, contributing to Germany's energy security. It will also reduce CO2 emissions by 300,000 tonnes per year. Industry must make significant investments if the economy is to undergo a long-term transition. Olaf Lies, the state's minister of the environment, energy, and construction comments that long-term climate protection will be enhanced and highly skilled industrial employment will be secured in Lower Saxony thanks to the new CHP power plant at UPM Nordland Papier.
"In the current energy crisis, coupled with the increasing need for carbon reductions, it is vital that we invest and innovate to become more efficient," said Winfried Schaur, Executive Vice President, Technology and UPM Biorefining. "The power plant will increase the sustainability of our paper production while contributing flexible support to the German energy system."
The largest fine and specialty paper manufacturing location in Europe is located in Dörpen, Lower Saxony. The 84MW gas fuelled CHP plant, equipped with the latest technological upgrades, has been built to be ready for hydrogen power and is anticipated to be a key component of Germany's long-term switch to green energy. CHP technologies provide industries a promising means of supplying flexibility to the energy grid. UPM Nordland Papier is now able to balance supply and demand in a way that boosts mill production, while also reducing grid instability and adding capacity to the public energy system. Read more news on UPM
Tags: 2015 Paris Agreement, CHP plant, germany, UPM, woodworking, woodworking and manufacturing, woodworking event, woodworking industry, woodworking UK