Klein CNC Tool Sets for processing wood on CNC routers and machining
Published on : Friday, August 7, 2020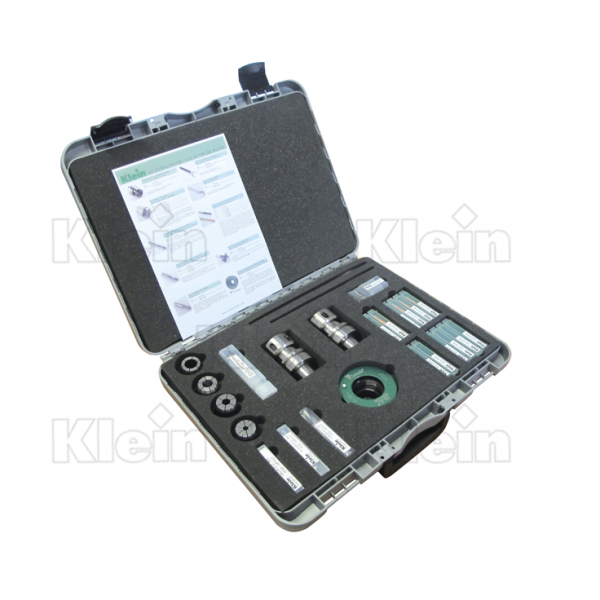 Klein CNC Tool Sets work wonders on CNC router or machining centres, the user only have to use a machine and apply the Klein CNC Tool Sets, which contain all the ideal tools – including CNC spiral router cutters, tool holders, drill bits, spring collets and much more – to equip any machine and process not only wood, but also MDF, chipboard, melamine and laminate, plywood, wood panels and other materials used in the furniture industry; for activities like routing, nesting or drilling.
Tool kits for CNC routers: advantages

The kits guarantee immediate productivity to save time and money. In fact, it often happens that newly purchased machines are not equipped with tools and, in these cases, the use of SISTEMI Klein CNC Sets allows to speed up the installation time of the equipment and optimize production. In downtime situations, they are also an excellent kit for changing tools quickly to have a faster production start-up times.

The new CNC kits facilitate the work of operators during tooling set-up and testing, but also during machining and production. They are suitable for nesting and routing operations, as well as being tool sets for drilling on CNC machines. The CNC tool kit is also ideal as a kit for routers and small CNC routers for engraving.

CNC tool kit SISTEMI Klein: types of sets

SISTEMI offers two types of CNC tool kits for woodworking: the CNC Pro Kit and the CNC Plus Kit.

The two kits differ in the quantity of accessories and tooling inside: while the first one contains the basic items to allow the machine start-up and its initial workings, the second one, which contains accessories such as the insert spoil board cutter and the adjustable tightening stand, allows a more complete and long-lasting operations. Both kits are available in three versions, depending on the type of collet: ER 32, ER 40 or EOC25/SYOZ25.
Tags: CNC Router and Boring Machine, CNC tools, Tool sets, UK and European woodworking industry, woodworking and manufacturing, woodworking machinery