interzum 2021 planning from Director's Desk
Published on : Friday, May 15, 2020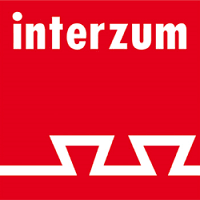 'In a restless world like this is, love is ended before it's begun' by Nat King Cole. Globally we are all facing many challenges and levels of uncertainty brought upon us by COVID-19. This is an unprecedented situation which is impacting everyone. We can hardly think about anything in this situation.
At this moment, Maik Fischer, Director of Koelnmesse leaves a message on their plans to overcome the current scenario and start a fresh edition of interzum which will be held in 2021. Excerpts:
"What unsettled times we currently live in: overnight lockdown and all of its consequences on our social lives and on the economy, followed by the business world's gradual reawakening and the prospects of a future with many variables. Being agile – or rather, staying agile – is the order of the day, as this is the only way to be prepared for what's coming – for the new normal. We from Koelnmesse are therefore currently not only busy with the development of the interzum 2021 concept but are also increasing our range of digital offers. Granted, they are no replacement for the analogue trade show platform with its face-to-face business and intensive networking, nor are they designed to be, but they are a forward-looking addition. So let's turn our experiences and fresh ideas into solid concepts for an even more efficient business. One good example of this is a vision that motivates us to learn from our experiences with smart home eco-systems for smart cities.
Moving away from the status quo…that is also the motto of Chinese architects and interior designers. For a long time, they did not dare to give free rein to their creativity. The country's rapid urbanisation and economic rebirth, however, proved the perfect catalysts for the redefinition of interior and life concepts. The results are surprising. Cleverly designed interior plans also play an important role when it comes to encouraging employee loyalty in companies: the focus is on creating positive areas that reflect elements of the company's guiding principles, such as well-being and sustainability, for example. Sustainable comfort is also the cue that inspired a revolutionary innovation for aircraft. We are talking about magnesium alloy-based seats that reduce the carbon footprint. What else does this development prove? That things previously considered unthinkable are suddenly feasible, as magnesium alloys used to be banned in aircraft interiors – due to flammability concerns, but this aspect has now been overcome. Stories like this inspire rethinking, new approaches and transformation, wouldn't you agree?"
Tags: Covid-19, Director of Koelnmesse, interzum 2021, Maik Fischer, new edition
| | |
| --- | --- |
| | |
| | |