Innovative timber solutions from Avant Wood
&nbspMonday, September 18, 2023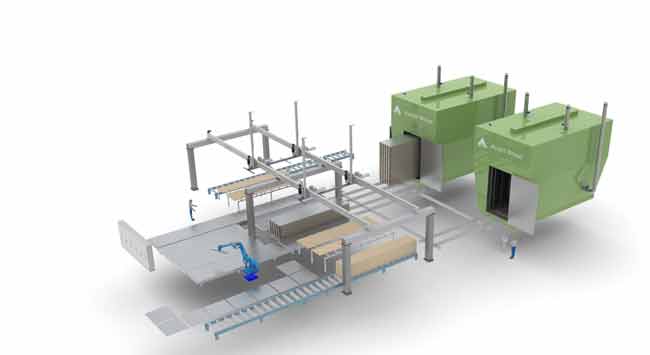 Avant wood recently advances technology that perfectly improves the density as well as the quality of wood while addressing sustainability. Sustainability is a key to any businesses today, and in the timber industry role of responsibility is important. Avant wood has identified the challenges faced by the timber manufacturing industry, hence in an attempt to provide eco-friendly solutions and continues responsible services Avant wood leads the industry towards a greener future.
"As a global forerunner in wood modification, our company can convert practically any wood species to meet market requirements. For example, Revotropix Paulownia grows quickly and stores carbon well. Still, its low density has made it challenging to use in certain applications, such as the construction industry," said Pekka Ritvanen, founder and chief executive officer of Avant Wood.
Avant Wood Oy is in the business of accessing world less used wood species and bringing these new resources to benefit wood users around the world. Avant Wood Oy has an unique method of wood drying by speeding the process with compressing the wood between hot cell plates. This prevents all wood movements during the drying process. The powerful compression can be used for wood densification allowing low quality timbers to be used for furniture applications. The whole process also incorporates optional thermal modification elevating less popular wood species to noble wood standards.
Avant kilns can be used for wood drying, densification or thermal modification or in any combination of these. Kilns are available in all sizes and can be expanded later or split into smaller units. The modular construction allows kilns to be built to suit customer lumber lengths. Kilns can be fitted with a single door or in both ends for a flow-thru arrangements.
"However, with our Avant Wood technology, we can enhance the timber's properties for various applications worldwide." Avant Wood provides innovative ThermoMechanical Timber Modification solutions (TMTM™) and associated process control software and hardware technology.
Tags: Avant wood, sustainability, wood, wood and panel, woodworking, woodworking and manufacturing, woodworking event, woodworking industry, woodworking UK