Hymmen Patent "Digital Embossing" remains in force
&nbspMonday, March 22, 2021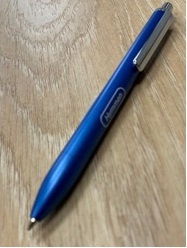 One of the patents from the Hymmen patent portfolio dealing with digital embossing was maintained by the decision of the Opposition Division from the European Patent Office (EPO) in Munich, dated March 10, 2021.
In this decision the EPO had to decide on the oppositions filed by three European companies against one of the Hymmen patents – in this case the patent DLE Digital Lacquer Embossing with the patent number EP 3 109 056. This patent is in force since 14th February 2018.The subject matter of the patent covers a process for producing a structure on a surface of a flat workpiece as well as a device for implementing this process.
In the decision, the Opposition Division of the EPO maintained the above-mentioned Hymmen patent with a slightly amended text, stating that the claimed process must be a structure being synchronous to the underlaying décor. Since the overwhelming majority of digital décor and digital embossing produced so far is synchronous, this is judged by Hymmen as a minor amendment in the patent claims and will not reduce the importance of this patent in the field of digital embossing.
This is particularly important for Hymmen as the German part of the above-mentioned DLE patent EP 3 109 056 is one of the two current patents that Hymmen is using as the basis for pursuing patent infringement claims against Barberán before the Düsseldorf District Court filed 14th April 2020 (Düsseldorf District Court, File No. 4b O 26/20). Further details can be found in our press release of July 17, 2020 which can be downloaded in the news section of our website (https://www.hymmen.com/en/about-us/news). This patent infringement case will continue as planned.
Tags: decor, Digital Embossing, Digital Lacquer Embossing (DLE) technology, Hymmen, patent