GreCon offers optimal detection in any environment
Published on :Friday, July 23, 2021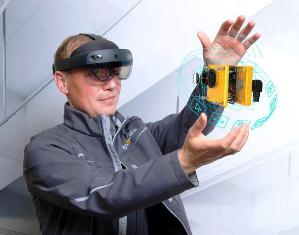 The intelligent GreCon DLD 1/9 spark detector is VdS-certified since the middle of this year. It offers an optimal detection performance for any ignition sources in any environment. Based on intelligent detection technologies IDT®, the detector can be used even in the most demanding environments with and without external incident light. The DLD 1/9 detects sparks, glowing embers, and hot, non-smouldering particles even in high-temperature processes. Fagus-GreCon adds another option for precise adjustment of GreCon spark extinguishing systems to the respective product requirements and increases the availability of industrial production facilities by high system and operational safety with this detector.
According to Nils Vespermann, head of the production management of GreCon fire protection, the recognition of protection concepts becomes much easier as the excellent properties of the detector have been confirmed by independent laboratory tests in the scope of the VdS certification.
The DLD 1/9 distinguishes between dangerous ignition sources and harmless light from other sources. The smart detector is able to recognise, among other things, whether a signal is caused by light entering through tiny, porous areas in the duct or careless opening of an inspection flap. The adjustable sensitivity enables adaptation to the requirements of the respective application and installation situation, avoiding false alarms and reducing undesired interruptions of production.
The detector can be connected to any GreCon control control with touch display. The detector function is subject to continuous monitoring and sensitivity of the sensors used is automatically tested at specified intervals.Typical areas of use include drop chutes, mechanical conveyors, and pneumatic conveyor lines – also next to inspection flaps.
According to Dr. Michael Mehlhorn, head of Research & Development at GreCon fire protection, the DLD 1/9 lays the foundations for increasing the link between preventive fire protection, production and quality assurance even more in future: "In the scope of this growing connectivity, data acquired by smart sensors will be used increasingly to control production processes as well in future. Smart technologies will make predictive maintenance possible in safety-relevant facilities such as spark extinguishing systems as well, making an important contribution to even more efficient use of resources."
Tags: GreCon, operational safety, spark detectors, Vds Certification