DOMOTEX 2021 rescheduled to May 2021
Published on :Tuesday, September 1, 2020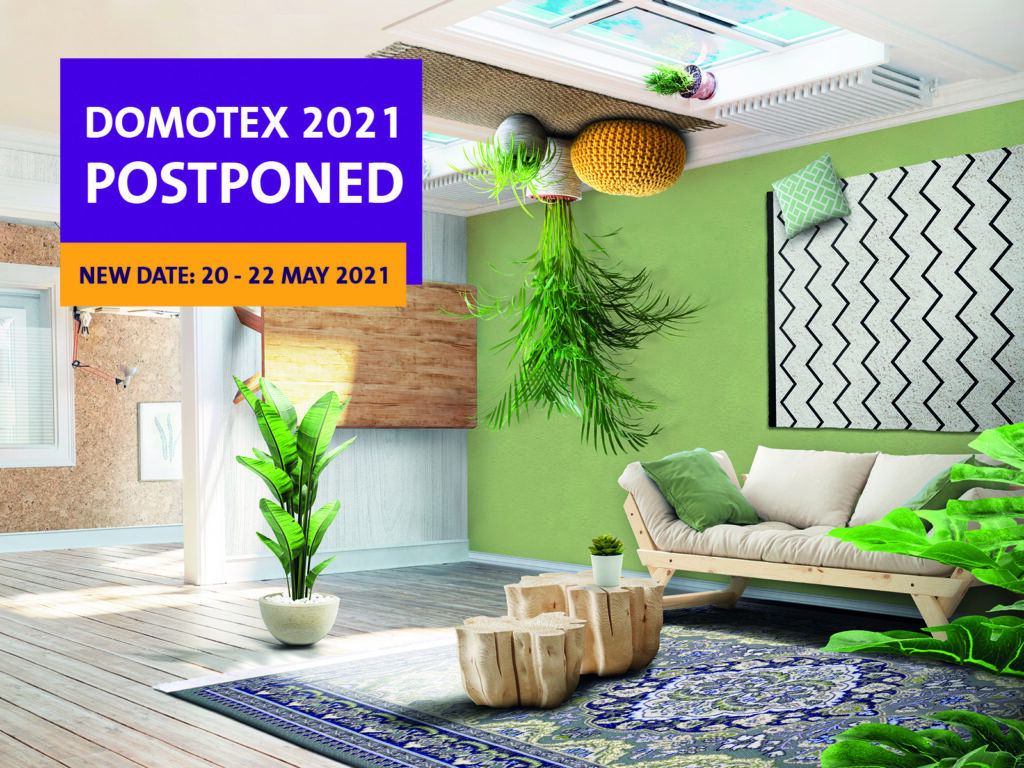 DOMOTEX 2021 announced new dates in May. Travelling abroad is yet challenging owing to the growing uncertainties out of the pandemic environment. Several countries have implemented strict regulations oriented to international travel, quarantine and safety norms for reducing spread of virus infection. In such an uncertain condition, the organisers are apprehensive about the travelling possibilities in near future. Hence, they decided to postpone the event from January and reschedule in May 20 – 22, 2021. And DOMOTEX is now planning a digital conference on January 15, 2021, the original date of the event.
About two thirds of the exhibition space including 62,000 square meters – had already been booked and a comprehensive hygiene concept had been developed to comply with COVID-19 safety regulations, Deutsche Messe AG has decided to postpone the next edition of DOMOTEX to May 20 – 22, 2021. The show was originally scheduled to take place from January 15 to 18, 2021. The reasons for the postponement are based on the latest developments regarding the worldwide rampant COVID-19 pandemic and on the fact that, in view of these developments, clients, exhibitors and visitors have asked for DOMOTEX to be held at a later date.
"It is our duty to act responsibly. From many conversations with exhibitors and partners we have learned that, first and foremost, we have to ensure planning security in good time", says Dr. Andreas Gruchow, board member of Deutsche Messe AG. "With our comprehensive hygiene and safety concept, as well as with the positive registration situation, we were very optimistic until very recently. But the latest developments show that we do not know whether the travel situation will have significantly improved by January 2021. Consequently, we have decided to postpone DOMOTEX from January to May 2021. The discussions that we had with industry representatives on this issue have all been positive and have shown that the postponement is the right decision!"
DOMOTEX 2021 will take place from Thursday to Saturday May 20 – 22 also as a hybrid event: a physical show complemented by virtual formats. Visitors, who, all will be unable to travel in May, will thus at least have an option to participate digitally. For exhibitors, the hybrid format also guarantees the wide international reach for which DOMOTEX is known: physically, in the exhibition halls and also digitally extended, using new presentation formats to generate an even wider reach.
Tags: 2021, carpet and floor coverings, deutsche messe, domotex, flooring, furniture industry, Hannover, woodworking event, woodworking fair