DOMOTEX 2024 returns with a host of features
&nbspThursday, June 15, 2023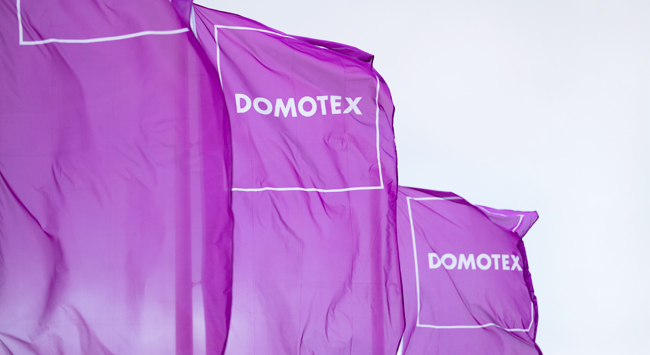 DOMOTEX plans a return in 2024 with an exciting country focus. It will take place from January 11 to 14 at Hannover exhibition grounds. After its effective comeback in 2023, it has already begun its preparations for the 34th edition of the leading trade fair for carpets and floor coverings. The ever evolving DOMOTEX is a source of inspiration and a global market place that brings together individuals who share passion for flooring and carpets. This world fair comes with presentation area for wholesalers, mood spaces for residential and contracting, new formats for contractors and architects. The next year it will take a step forward as it will present country focus for the first time.
Sonia Wedell-Castellano, Global Director DOMOTEX, Deutsche Messe AG explains, "Together with partners, we are going to present a country focus in the future. The focus is on trends and designs, colors and innovations from the particular country. However, naturally, manufacturers and designers from the respective country will also be highlighted. In addition, we are happy to focus on other distinctive aspects, such as marketing concepts from the country. In 2024, Italy will be the focus of the event, marking its kick-off." According to the plan it will also stage a new special display for "Insight Italy"
This trade fair opens scope for the display of various innovations, trends and designs by various companies and partners. It not only houses the extensive display but also helps to deepen business relationships. Wedell-Castellano thereby states that, "Our goal is not only to unite the worlds of carpets and floor coverings in one place. Rather, we want to give the industry a place where it feels comfortable, which they can make their own platform and where individuals can meet who have one thing in common: a passion for flooring and carpets. A strong and united home for floor coverings of all kinds!"
The flooring industry is already excited about the return of DOMOTEX in 2024. Numerous international flooring brands have already confirmed their participation at the upcoming DOMOTEX – including: Amorim, Balta Industries, Bhadohi Carpets, Corkart, Design Parquet, Exportdrvo, Falquon, Fedustria, Golze, Homag, i4F, InfloorGirloon, Ipek, ITC Natural Luxury Flooring, Brink &Campmann Jaipur Rugs, Javi Home,MASSIVE HOLDING, Merinos, Neuhofer, Oriental Weavers, Paulig, PPS-Galekovic, Power Dekor Group, Selit, STP, terHürne, TiscaTextil, Unifam, Välingeand many more. Apart from the brands the visitors' responses are overwhelming as well, as they prepare to join the fair the next year.
Read more news on DOMOTEX here.
Tags: domotex, flooring industry, Hannover, wood, woodworking, woodworking and manufacturing, woodworking and processing, woodworking event, woodworking industry, woodworking UK