BÜRKLE – The one stop platform for Spray Coating Line
&nbspTuesday, September 12, 2023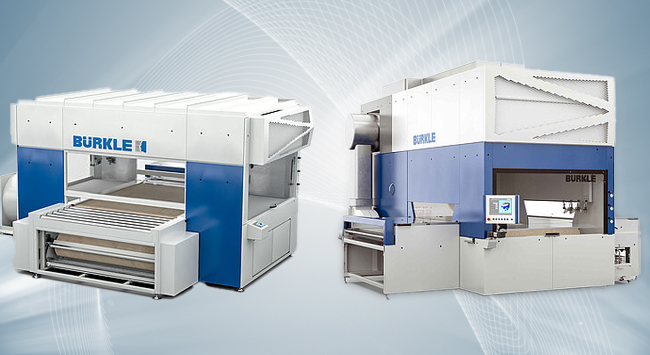 As a producer of furniture, wood-based panels, kitchens, doors or flooring, one can fulfil his desire for sophisticated and high-quality design. BÜRKLE's contact-free spray coating technology also allows the users to coat non-flat workpieces with an optimum surface BÜRKLE result. In addition, with their individually adaptable handling and drying systems, offer you comprehensive know-how for a modern production system.
Advantages of BÜRKLE's spray coating line:
Innovative machine details for easy set-up and maintenance
Intuitive and modern control technology
Surface results from deep matt to high gloss, with transparent or colored lacquers
Combined lines with roller and spray applications
Optimum coating of 3D workpieces, turnkey solutions with different drying processes and handling systems
Energy-efficient drying in all drying processes
Two different applications for optimal coating results: rotary and reciprocating system
With product lines ROBUSeco and ROBUSpro, it covers all requirements, from entry-level to high-end applications. BÜRKLE showcased some of their ultimate innovations from spray coating product lines at LIGNA 2023.
"Our company received a lot of attention at LIGNA and is still receiving the appraisal. We are happy that customers who show interest are mostly from digitilisation and automation industry." said Mr. Matthias Picker, Vice President (Woodworking Division).
ROBUSeco
The combination of finely crafted machine details and stable machine frames provides the customers with an ideal entry into spray coating. Equipped with two drive arms and up to 4+4 guns with optimum air flow in the coating booth, the ROBUSeco guarantees the highest possible surface quality.
ROBUSpro
Based on a linear guide with up to 8+8 guns, BÜRKLE offers their customers with the ROBUSpro – an ultimate solution for spray coating under industrial requirements. Optimal air flow as well as lacquer recovery and belt cleaning units ensure spray coating technology at the highest level.
Tags: Bürkle, highest surface quality, Robuseco, RobusPro, spray coating line