Biesse Group acquires Avant
&nbspFriday, April 14, 2017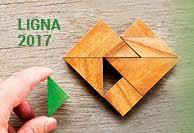 Biesse Group, has acquired control of Avant, a company specialized in the development of software for the integration and supervision of machining lines and working cells. Avant's applications are able to automatically manage all the information of the manufacturing process, from cutting to edgebanding to boring operations and, in recent years, sorting as well, the backbone of any batch-one production system.
Biesse Group boasts more than 1000 systems installed worldwide, with a 170% increase in systems installed in the past 3 years. An undeniable achievement that confirms the reliability of Biesse's technology and the competence of the team in charge of the design and development of ready-made factories and of the integration of existing solutions with complementary software and machinery. Thanks to the innovative technology used by Biesse Group and Avant, real-time tracking and management systems have been developed which, with specifically generated reports, allow the client to have total control over the manufacturing process, with a resulting increase in production efficiency of over 90%.
This is all possible thanks also to the choice of outstanding suppliers, like the 20-year partnership with Avant, which is now more strategic than ever, in line with the Group's desire to present itself as a full liner and main contractor. ''It is a strategic operation,'' commented Paolo Tarchioni, Assistant to Biesse Group's CEO of Coordination and Planning of Product Development, ''aimed at optimizing the know-how into which the group has always invested and strengthening our commitment to the creation of integrated systems and technological solutions 4.0 in order to support our clients in the development of digital factories.''
To see and touch first hand the Group's innovative technological solutions, the most important appointment in 2017 will be Ligna, Hannover (Germany) from 22 to 26 May. Taking place every two years, it is the sector's leading international trade. Thinkforward is the concept for Biesse's stand at Ligna, 5,000 square metres of innovation and technology where visitors will experience how the digital factory can change the way we perceive and produce things; this is all about Biesse's ability to innovate, to provide integrated solutions that are complex but easy to use, allowing us to produce more, better, at a lower cost.
Tags: Avant, Biesse, Biesse Group, Edgebanding, ligna, Software, woodworking