UPM proudly joins the Forward Faster Initiative
&nbspThursday, September 21, 2023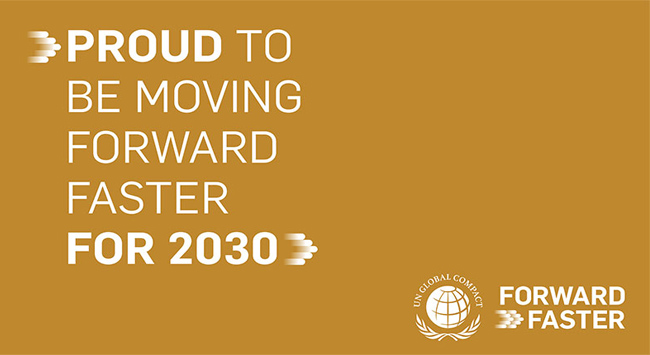 UPM moves a step forward towards responsible business expansion. To strengthen its Sustainable Development Goals it has recently joined the UN Global Compact Forward Faster Initiative calling for business leaders from all over the world. It is an initiative to take measurable action to accelerate the progress of the Sustainable Development Goals.
UPM is committed to promoting a net-zero emission target to further enhance its sustainable motto. Besides this, the company is also directing its attention towards the promotion of gender equality and paying living wages. Talking about this step forward, Sami Lundgren, Vice President, Responsibility said, "It was very natural for us to join this initiative. While we are already working towards these goals, we recognise that we need to accelerate the pace. We also value the collaboration networks of Global Compact. Setting shared, ambitious, and transparent targets plays an important role in the Forward Faster initiative. We can make the biggest and fastest impact by working together."
UPM has always concentrated on its ambitious social responsibility and climate targets while working with its scientific and other partners to achieve them. Its commitment to Climate Action sets a challenge to build a science-based net-zero emissions target in line with the 1.5°C pathway and to achieve it by 2050 at the latest. In an alike manner, its commitment to Gender Equality and the Living Wage will also encourage it to set up certain strong measures for the well-being of all its employees by 2023.
The Forward Faster initiative was officially launched on 18 September 2023 at the UN Private Sector Forum, which is part of the 78th session of the UN General Assembly in New York. A total of 138 companies from around the world are involved, including two from Finland. UPM now become a part of the Forward Faster Initiative with others to move closer to its Sustainable Development Goals.
Tags: UPM, wood, wood and panel, woodworking, woodworking and manufacturing, woodworking and processing, woodworking industry, woodworking UK