UPM and Central Saint Martins' jointly takes sustainable step
&nbspThursday, June 29, 2023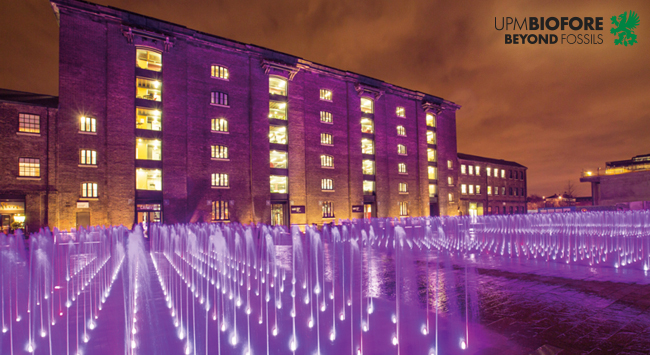 UPM Biochemicals and Central Saint Martins (CSM), University of the Arts London (UAL), join hand to move forward to a fossil free future. They are responsibly aiming to make sustainable products a part of daily lifestyle. The project is a revolutionary design collaboration that targets to influence industries and customers' choice shift to renewable, circular materials.
This project is making use of the best abilities of both the partners. UPM Biochemicals is developing products that will be environment friendly. They are making use of sustainably obtained hardwood that will replace fossil-based raw materials. This replacement is making its way into different industries including the furniture industry. Martin Ledwon, Vice President, Stakeholder Relations, UPM Biorefining & Technology confirms the company's view and states, "We need to embrace radically new concepts and reconsider how brands can establish sustainability as a brand value and aim for true CO2-neutrality".
A team of 50 Product and Industrial Design students from Central Saint Martins are handling the other part of the project. They are handling a brief to use the materials in radical design solutions. A team of expert judges will examine the designs for proper quality check. The other factors that will be noted are the product's contribution to renewable circularity, commercial viability and their ability to win the customer's confidence.
UPM is investing 750 million Euros for the construction of world's first industry scale bio refinery in Leuna, Germany. This step is to increase the production, thereby pushing sustainably obtained hardwood into the next generation biochemical. Paul De'ATH, Course Leader, BA Product and Industrial Design, Central Saint Martins states "We want this project to demonstrate what can be achieved when the sustainable creativity of one of the world's finest design schools meets the creative sustainability of one of the world's leading producers of fossil-free renewables to explore and unlock the power of renewable circularity across the product design and manufacturing industry," Both the partners are being hopeful about the project that is bringing sustainable choice into the main course of human lives. They are taking a good check on the renewable material like hardwood to be used while maintaining the innovative design and trendy style.
Tags: UPM, wood, wood and panel, woodworking, woodworking and manufacturing, woodworking and processing, woodworking industry, woodworking UK