TechTogether @ Hymmen 2022 is back
&nbspWednesday, September 14, 2022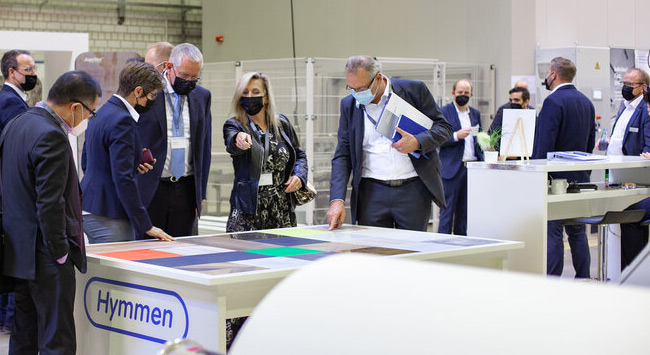 TechTogether @ Hymmen 2022 is back with latest trends in the field of industrial digital printing and the other proven technologies of Hymmen. Customers will be able to view the company's technological advancements in action at an internal exposition held in its technical centre. In order to accomplish this goal of connecting woodworking technology with interested clients, Hymmen and a group of committed machine and plant builders from OWL (East Westphalia-Lippe) decided to introduce an alternative event format called "TechTogether@Hymmen – Woodworking Competence." With company-specific digital formats as a complement, the emphasis will be on in-person discussions about technology, innovations, new developments, and client solutions. TechTogether 2021 was a huge success, receiving a lot of enthusiastic acclaim and attracting a significant number of participants.
Save the date!
The TechTogether@Hymmen will commence from October 18 through October 20, 2022, and will feature live performances, product demonstrations, film documentations, and – last but not least – a panel discussion with Dr. René Pankoke, CEO and owner of Hymmen, on the use of industrial intelligence to optimise production, including energy savings. More information on the event is anticipated soon. Although digital formats may also prove to be a valuable addition in the future, visitors have previously acknowledged that in-person interactions at such events as TechTogether@Hymmen are essential for the complex project business.
A family-owned business since 1892, Hymmen is a cutting-edge mechanical and plant engineering company. Based on extensive process knowledge, they are experts in industrial production technology for the mass production of board materials or the surface finishing of board or roll materials: Double Belt Presses, Multi Opening Presses, Industrial Digital Printing Lines, Laminating Lines, and Lines for Liquid Coating incl. Automation and control technology and services, as well as direct printing and calendered coating inert (CCI). Leaders in the market in a number of industries, including flooring, furniture, and building supplies, rely on Hymmen's trustworthy experience.
Tags: Hymmen, Innovations, TechTogether@Hymmen, woodworking, woodworking and manufacturing, woodworking Europe, woodworking industry, woodworking news, woodworking UK