Schmalz inaugurates new subsidiary in Austria
&nbspFriday, March 6, 2020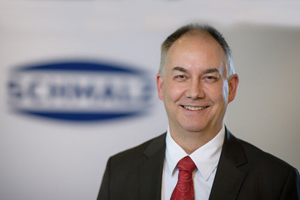 Schmalz is expanding its international network and opening another subsidiary in Austria, which will be headquartered in Linz.
The team in Austria will provide regional customers with quick and competent advice on issues in the field of vacuum automation, vacuum technology for robots and ergonomic handling, as well as crane systems and vacuum lifting devices.
"Our new location in Austria is another step toward implementing our global growth strategy," explains Dr. Hinrich Dohrmann, Managing Director, J. Schmalz GmbH. The vacuum experts selected the location with care. Linz, the capital of Upper Austria, is one of the most economically dynamic regions in Austria. In addition to logistics, wood and metal, robotics and automation are also important target industries for Schmalz. Schmalz's target customers come from both industry and trade. Schmalz thus rates the potential for vacuum technology as very high, not least because of the progress being made through the automation and digitalization of industrial production.
Tags: austria, Dr. Hinrich Dohrmann, headquarter, inauguration, J. Schmalz GmbH, Linz, Managing Director, new subsidiary, schmalz