Schattdecor to become the largest impregnator in Latin America
&nbspFriday, December 30, 2022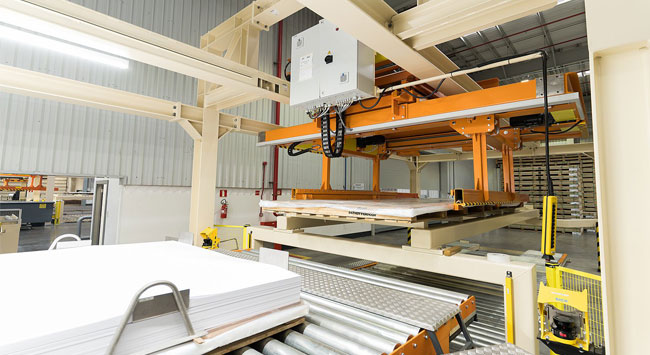 Schattdecor do Brasil announces a new impregnation plant PMI XXIII and an additional new resin reactor that have now been put into operation. There are currently two resin reactors and five impregnation channels at the Schattdecor plant. With this strategic move, Schattdecor is now all set to become the largest impregnation company in Latin America, with an annual capacity of 220 million m2.
Focusing on ensuring flexible and competitive solutions
Such a step on the part of the business demonstrates its faith in the region's potential, the expansion of its clientele, and the emergence of new markets. The company's investment comes as a response to contemporary market and customer demands. According to the management, they aim to concentrate more on providing products and services that are flexible and competitive.
Schattdecor has added two more cutting-edge impregnation channels in only the previous two years alone, more than doubling their manufacturing capacity compared to 2020. Moreover, the company was also able to triple its capacity for producing resins and additives. Schattdecor makes an effort to ensure that the market will be supplied for the following five years in this way. Gerson Souza, Industrial Director of Schattdecor do Brasil, underlines the need of this to ensure that businesses are ready for an upsurge in the industry, even during times of market volatility and instability.
The Printed Surfaces product line from Schattdecor provides high-quality printed substrates for decorative surface design, such as decorative paper or overlays. An international team works on creating decors that are convincing in their authenticity and in no way inferior to natural materials like wood or stone. Schattdecor concentrates on the target field of application, trends, and current needs. With the use of their most recent technologies, they can even create custom layouts or designs in oversized repeats. This creates fresh opportunities for contemporary living, working, and living space design. The printed overlay from Schattdecor is renowned for producing optically sophisticated and especially beautiful highlights when applied on hardwood material, whether backlit or in the traditional manner.
Read more news on Schattdecor
Tags: flexible, impregnator, latin america, Schattdecor, Schattdecor do Brasil, wood, wood and panel, woodworking, woodworking and manufacturing, woodworking event, woodworking industry, woodworking technology, woodworking UK