Sandvik bagged two distinguished awards from NACE International
Published on : Thursday, July 2, 2020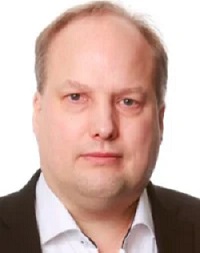 Sandvik is happy to announce it's achievement over two prestigious awards from NACE International. NACE International awarded its 2020 Distinguished Organization Award to Sandvik Materials Technology, and Sandvik's Ulf Kivisäkk was also awarded the NACE Technical Achievement Award.
"The Distinguished Organization Award highlights our research and development efforts based on input and rising demands from the industry. It's a fantastic honor for us as a company to receive these awards and recognizes our strength in materials expertise," says Tom Eriksson, Head of Strategic Research at Sandvik.
NACE International, the worldwide corrosion authority, annually presents an award for outstanding contributions to the field of corrosion science and engineering over a sustained period.
In addition to the Distinguished Organization Award, Ulf Kivisäkk, Senior Expert,Corrosion Resistant Alloys, Materials Design, was personally recognized with the Technical Achievement Award for his contributions to the understanding of nickel and stainless-steel performance in marine applications, as well as in the pulp and paper, and petroleum industry. The award also includes Kivisäkk's commitment to NACE International, specifically for his work leading the NACE MR0175 / ISO 15156 standard committees.
"I consider the award a recognition of the work I have performed in the corrosion community. NACE has been an important platform to make valuable contacts with both end-users and researchers," said Kivisäkk.
"It's an honor for Sandvik as a whole and our colleagues individually to be recognized by the worldwide corrosion authority for our contribution to innovative corrosion science," said Barinder Ghai, Regional Technical Marketing Manager, EMEA.
"We have been attending and exhibiting at NACE Corrosion for many years. Every year at NACE Corrosion, we gain more insight into the industry's material selection process, which influences our research and development. While these two awards could not be presented at the NACE Honoree Night as planned in March due to the current circumstances, we are honored to be recognized."
Tags: 2020 Distinguished Organization Award, awards, Barinder Ghai, EMEA, Head of Strategic Research, NACE International, NACE Technical Achievement Award, Regional Technical Marketing Manager, sandvik, Sandvik Materials Technology, Tom Eriksson, Ulf Kivisäkk
| | |
| --- | --- |
| | |
| | |