Joint knowledge-gathering project reduces Sweden's climate footprint
Published on : Thursday, June 11, 2020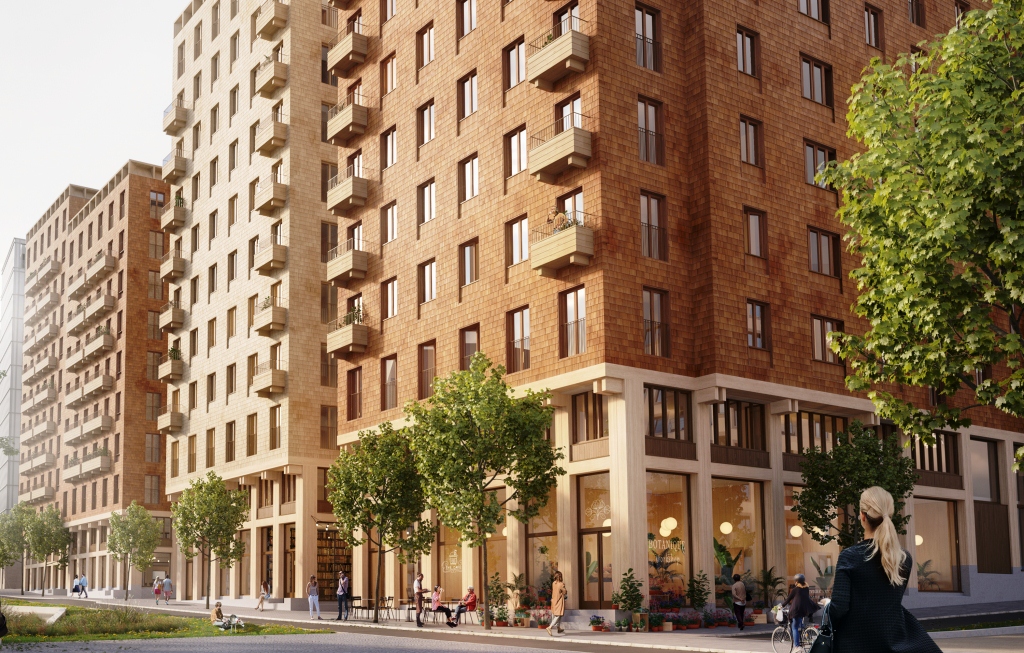 Joint knowledge-gathering project is aimed at reducing the climate footprint in Sweden caused by the largest wood housing development. The construction industry accounts for a quarter of Sweden's climate footprint, with the majority of the impact occurring in the production and materials transport phases. The purpose of this collaboration is to identify where the carbon emissions occur and what choices can be made in terms of materials and methods to bring those emissions down.

Within Folkhem's Cederhusen project, Stockholm's first inner city district to be built in wood, a collaborative group of experts in various fields has been put together, with members from the industry body Swedish Wood, Folkhem/Veidekke Eiendom, Veidekke Entreprenad, Zynka BIM, Bjerking and Vertex Systems. The aim is to make serious advances in the development of quality assured and active climate work through every phase of a construction project by using a current, real-life project.

"We have high ambitions for this project on every front; and in terms of the climate impact, we want to find out how choices made early on in the process can cut emissions," says Anna Ervast Öberg, head of project development for wooden buildings at Folkhem/Veidekke Eiendom, who continues: "It's also about finding systems and methods that prepare us for the imminent legal requirement that buildings must come with a climate declaration, but it's at least as important to gather correct climate data as a support for decision-making in our processes."
"The wood industry has a huge role to play in the current green transition. Our job is to help our member companies develop their own knowledge and tools, and so help to educate the whole construction sector, and we want show what can be done in an actual project based on the tools and know-how we already have. Now the next stage of development is to focus on standardising data and systematising information," comments Johan Fröbel, Head of Technology and Distribution at Swedish Wood.
Project manager Christer Green, from Swedish Wood and Christer Green Affärsutveckling, confirms that the timing is good, and highlights commercial benefit as a prime driver: "The time is now right for developers to begin placing requirements on suppliers and manufacturers. It creates an incentive for these parties to develop the right processes and tools. It's about raising standards along the whole construction chain, so that as well as benefiting the climate we can develop a considerably more resource-efficient building process."
Tags: carbon footprint, climate change, Joint knowledge-gathering project, sweden, wood construction, wood manufacturing, woodworking industry